How To Make A Collage On Insta Story
Updated: November 17, 2023
7 min read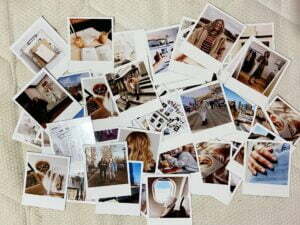 Our lives have forever changed thanks to the Instagram app. We can now share our special moments with a wide circle of our friends and loved ones with Instagram stories.
Although several apps allow us to share photos and videos, few give us the templates and tools to add our own personal touch, as Instagram does.
Even though there is nothing wrong with sharing several photos on Instagram, putting them together in a collage has become increasingly popular. This allows you to share a single image instead of multiple photos.
It is so trendy that many users open Instagram accounts to take advantage of this excellent feature.
Instagram collages can sum up a special event or tell a story without the need to scroll through multiple pictures. That is why it is also trendy on Instagram Stories.
If you are keen to cut back on loading multiple pictures onto your Instagram Stories or Feed, you might be wondering how to make a collage on Insta Story. Luckily, it is an enjoyable and straightforward process.
How To Create An Instagram Story Collage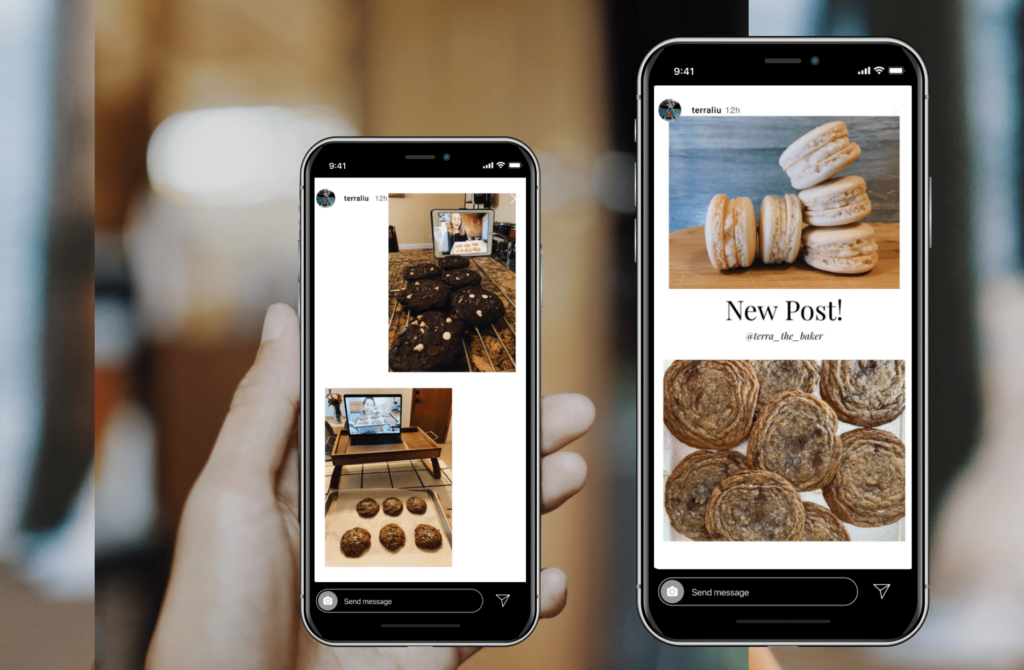 These days, there is no lack of options for apps that make it possible for us to create a photo collage. With apps like Canva, or the Layout app, we can transform as many photos as needed into a gorgeous photo collage.
In addition to these incredible apps that allow us to add multiple photos and transform them into an Instagram collage, we can also use the Instagram app itself.
There are advantages to using the Instagram app and the other collage layout apps on the market. However, it is all about personal preference. Some people adore using their favorite app on their Android or iOS device. On the other hand, some people love nothing more than using Instagram to create their collages.
The best way to see what fits you best is by trying them out and finding the app that makes you excited about creating collages. Once you have found the perfect app, you will be excited to create collages to share with your followers.
Here are the steps you can take to create a collage on Instagram
Use Instagram Stories to take a photo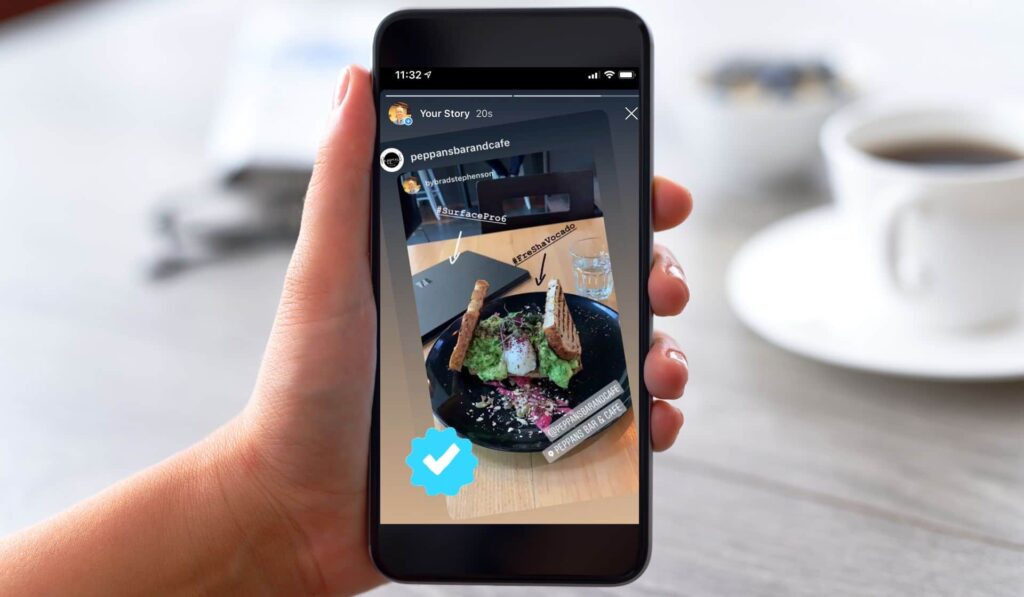 The photo you take with Instagram Stories will be your background image. After taking it, you can choose to use the photo or change it to a background of solid color.
If you prefer a solid color background instead of a photo, you can use the Brush tool to select the color you like most.
It has become popular for collages to have black as a background color since it can easily pop your image. However, part of the joy of creating a collage is experimenting with all the elements and tools available to you. Get creative!
Once you have selected your preferred color, you should tap and hold. After this, your background will become that color.
Select the photos you want to use from your camera roll
To make a photo collage, you now need to add photos from your camera roll. Look through your image gallery carefully and select the ones that will make your collage stand out.
Most people like to have a theme when they are creating collages for Instagram Stories. Therefore, look at two or more photos that fit the theme of the collage. For example, if I'm making a collage to celebrate my dog's birthday, I can choose photos featuring my dog and the memories we share.
Use the Share icon
In the lower-left corner of your Android or iOS device, you'll find a Share icon. If you click on the icon, there will be an option to copy the images. Again, it is a good idea to look through your pictures slowly so that you don't miss one that you would have wanted to include in your unique collage.
Return to Insta Stories
This can be a tricky step for people who aren't used to jumping from screen to screen. It is easier if you have Instagram and the camera roll open so that they are easily accessible.
Add stickers
If you look in the bottom left corner, you will notice the option to add stickers. You can add a sticker to your Insta Story by tapping on the icon and plopping the sticker into your Story.
Adjust your sticker
Now you have the option of resizing your sticker. You can also reposition the sticker so that it fits your layout option. If you want to add text, you can do so instead of adding a sticker. You can, of course, choose to add both.
Repeat the process of all images
If you want to add more photos to your Insta Story, you can repeat the steps to create more. Explore Instagram stickers and try a black background, too. Have fun exploring and finding your favorite layout mode.
The Best Apps For Creating A Photo Collage For Insta Story
If you prefer to use layout apps instead of Instagram when creating your collages, you have several phenomenal apps to choose from. These apps will make it easy for your to develop perfect Instagram Story collages.
They are all extremely user-friendly and offer tools that only a terrific photo app provides.
Therefore, it is worth considering these third-party apps since they could be the perfect solution to your quest for finding awesome photo collage creating methods.
Collage Maker
This excellent app offers incredible features for iOS users, including more than 10,000 layout options to choose from, unique backgrounds, and an impressive range of stickers to browse.
It is an excellent option for anyone who has an iOS device.
There is an Android version of the app available. Search for Collage Maker by InShot to start making a unique Instagram Story collage with Collage Maker today.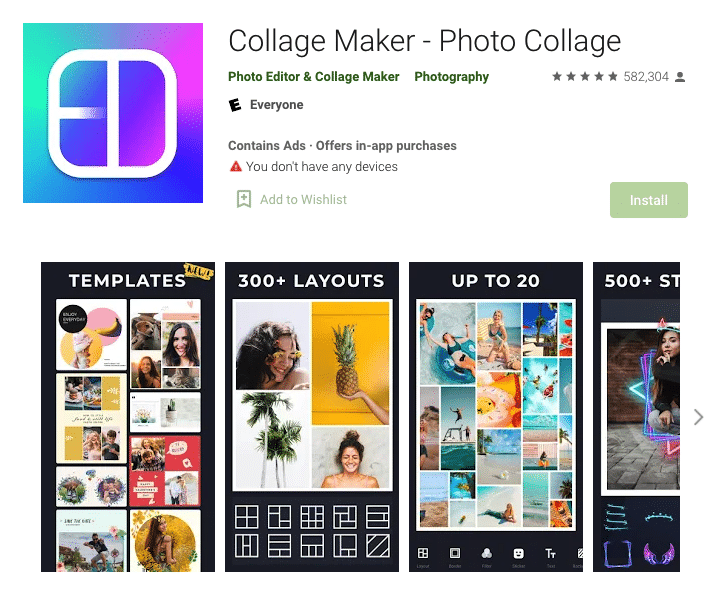 Unfold
Once again, this app is perfect for people with iOS devices. Unfold is a beautiful app that offers stylish, elegant, and minimalistic designs for their collages.
If you prefer a sleek and straightforward design instead of a collage that is bursting with color and stickers, have a look at Unfold.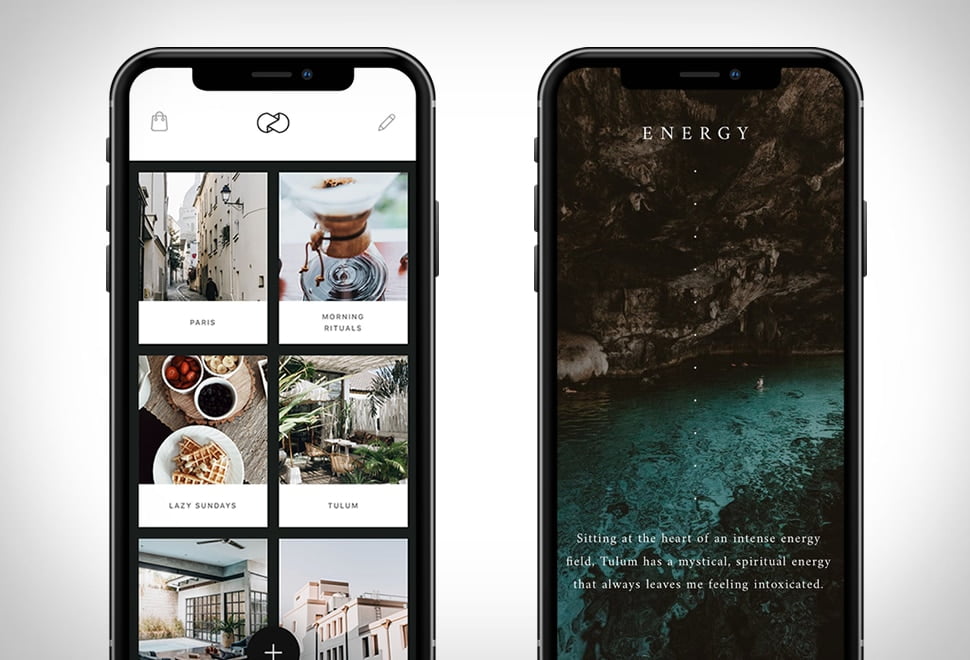 Layout from Instagram
Android users who want to take advantage of a free app that makes collage making very straightforward will love the Layout app.
The app is popular for offering a layout feature that will satisfy everyone's desires. In addition, the app is so easy to navigate that users will have fun experimenting with different angles and layouts.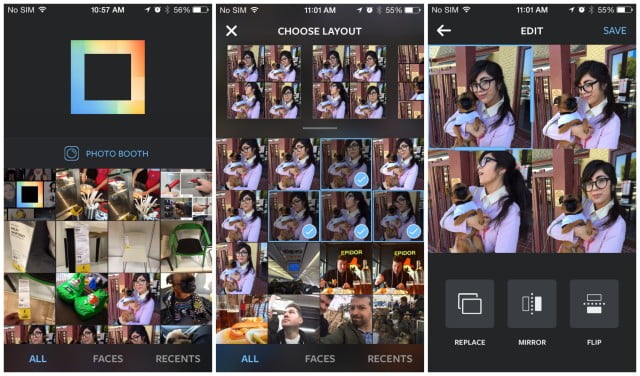 Photoblend
If you are using an iPhone, this is an excellent option for you. This nifty app is free and offers users the chance to blend two pictures so that the result is an image with a double-exposed effect.
In addition, you can select color changes, resize your images, and add text to any image that you plan to upload.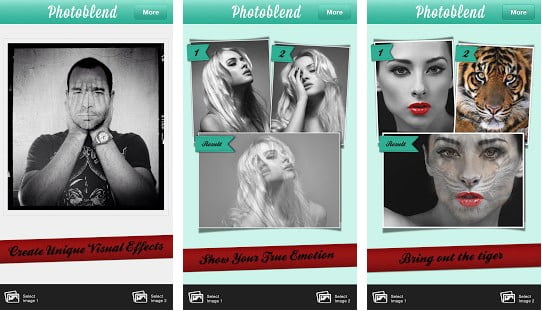 SCRL
Once again, people who own iPhones will love this excellent app. You can do much more than create collages. The app can be used to make mood boards, panoramas, and layouts.
The app has become extremely popular over the past few years, primarily because of the following three features:
These frames give images that classic, vintage film look.
A torn paper appearance can make images stand out. This effect is viral among users.
The app provides users with a great variety of basic layouts that are so easy to use that they are suitable for everyone.
Although you can download SCRL for free, the app requires purchases of templates. Fortunately, pricing starts at as little as $0.99.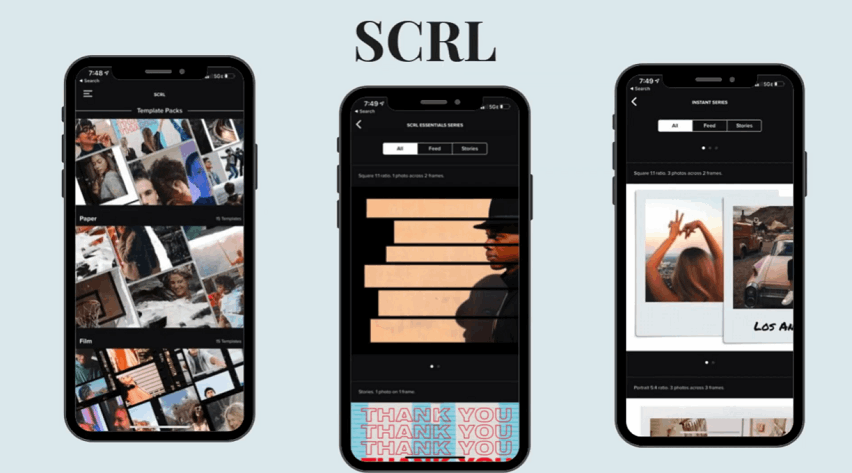 Pic Jointer
Anyone with an iPhone will enjoy this app very much. It allows you to customize collages for Instagram Stories creatively and engagingly.
The app allows users to add sticker features to a copied photo and add text to stock photos.
Downloading the app is free, but creating collages requires upgrading to filter packs. The good news is that several available options range in price, making them suitable for every budget.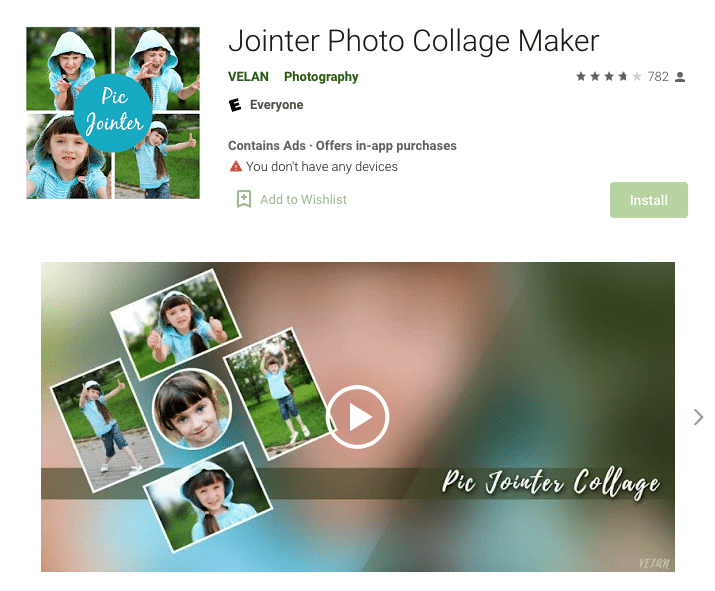 StoryChic
This fantastic Android app allows users to choose their layout or choose one of the 50 themed options.
By choosing a set theme, the perfect college will pop up to stand out from the rest.
Although you can download the app for free, you will need to upgrade to enjoy the full collage creation features.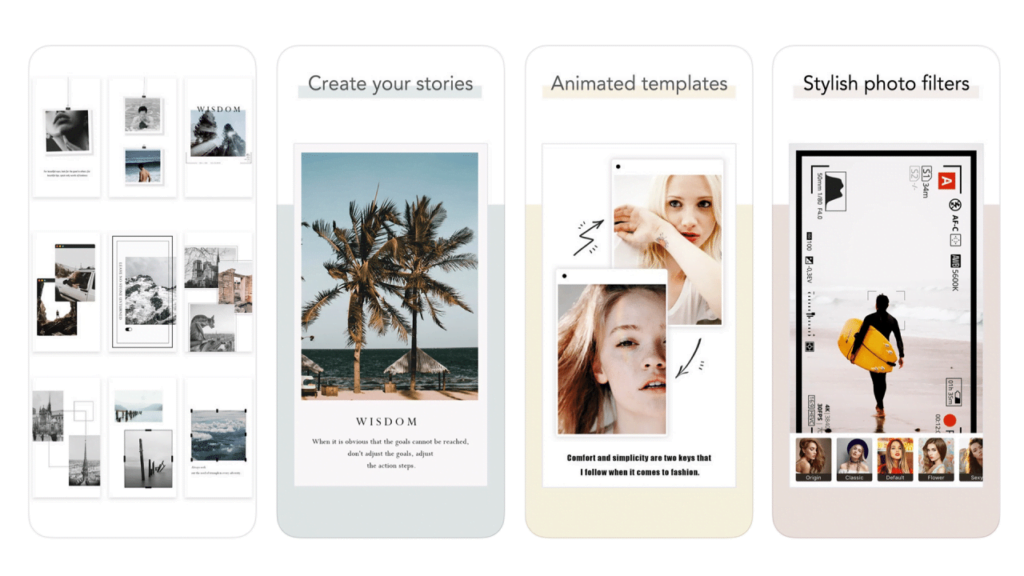 Conclusion
It is hard to imagine our lives without these platforms to share our videos or post extraordinary collages that we have created. We can even paste cute and fun stickers to add characters to our posts.
By using Instagram Stories, you will never have to forget a special memory. By creating outstanding photo collages for Instagram Stories, you won't only get to share your special moments with your loved ones, but you will get a chance to relive them for a second time. That gift is priceless and worth smiling about.
Update your marketing strategy with Billo's UGC and video ads
Similar posts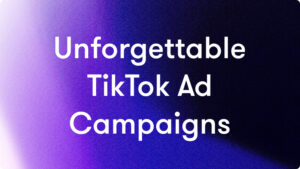 Social Media Marketing
Unforgettable TikTok Video Ad Campaigns That Can Help You (Maybe) Go Viral
TikTok is king! Short-form videos, and TikTok in particular, have […]...
Read full article
7 Dec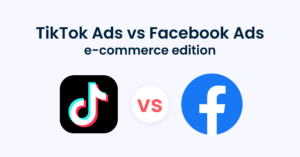 Social Media Marketing
TikTok Ads vs. Facebook Ads: What Should e-Commerce Choose?
Ever since TikTok came around, it instantly started stealing the […]...
Read full article
26 Oct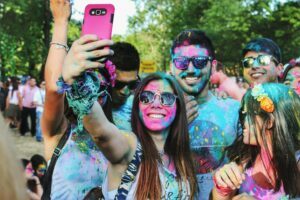 Social Media Marketing
How to Get More Views on TikTok (Hack)
In the last couple of years, lockdown measures across the […]...
Read full article
25 Jan