Tom Breeze is the founder of Viewability, a YouTube ad agency, and Ad Buyers Club, where marketers are transformed into YouTube ad-buying heroes.
What types of ads work on YouTube? What should you be spending your budget on? During Billo Summit 2021 Tom Breeze covered YouTube ads and spend topics to help you successfully advertise your business on the platform.
The 8 Step Youtube ad Blueprint is (with a focus on finding and retaining audience):
1. The Perfect Offer
Create the ideal offer for your brand before creating the ad.
2. Lean Video Ads
Short and sweet video ads work best.
3. Measurement Set Up
Measure how successful your YouTube ads are by setting up metrics of success.
4. Find Your Audience
Consumers consume content on Youtube differently than other platforms. YouTube doesn't have the intractability of other platforms. Generally speaking, people go to YouTube with an agenda to view specific content, learn about something, or buy something specific.
People head to YouTube to look for particular content and to be inspired, much like a bookstore. Moreover, audience visit YouTube less often than other platforms but spend more time on it than others, generally 40+ minutes per session.
There are multiple types of consumers on Youtube. There are the window shoppers – they view content only. The second one is the store shoppers – they will come into your virtual store and ask many questions. Then there are the checkout shoppers – they make purchases. Each of these consumers should be interacted with separately. You can expand your audience by including people that visit similar websites like yours.
5. Build, Optimize, Scale
Build, Optimize and Scale as your audience grows.
6. Better Video YouTube Ads
Create better video ads that keep the audience engaged and inform the audience simultaneously.
Take into account the 3 steps to decision-making: the unconscious desire or the audience's decision-making desire. Also, consider the conscious or logic and value justification needed for the audience to decide to buy by presenting why the product is beneficial to them and how it aligns with their values. Last one – CTA, or identity tension. Ask the audience who they want to be by giving them a desirable identity or choice not to be the desirable identity presented.
7. Introduce New Offers
Introduce new offers periodically to retain the audience you have acquired.
8. Design for UX
Always design your website based on the user experience. Ease of use will keep the customers on your site.
Key Takeaway
Using this Blueprint to create your YouTube ads will lead to finding your core audience. It will also lead to higher conversion rates and overall successful advertising. Always create ads that are informational and engaging to optimize your ad space.
Similar posts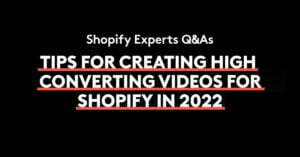 Video Marketing
Shopify Experts Q&As: Tips For Creating High Converting Videos For Shopify In 2022
We teamed up with VideoWise for an exciting Q&A session […]...
Read full article
2 Jun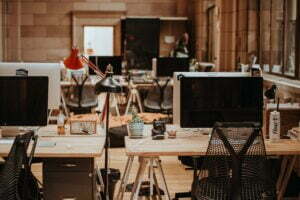 Video Marketing
14 Steps to Create Corporate Videos
By not using this great tool to increase their sales […]...
Read full article
25 Jan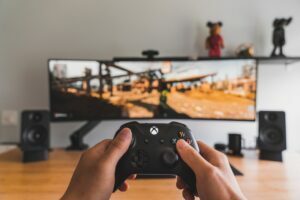 Video Marketing
Video Games Advertisement
If you're looking to reach all new heights for your […]...
Read full article
13 Jan