Monetizing Social Media
Updated: November 17, 2023
9 min read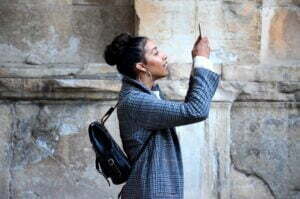 The Best Ways to Make Your Social Media Presence Lucrative
Social media has become a fundamental part of our lives. It's where we go to keep up with friends and family, stay informed about current events, and connect with new people. Social media is the new virtual reality that we all share. We can be whomever we want online and create an alternate life for ourselves.
It's also a vast marketplace and can be very lucrative- social media generated 41.5 billion dollars in ad revenue alone last year! So how do you turn your social media account into a profitable one? Well, the answer will depend on your monetization strategy, what you're selling, which channel you're using, and how well you know your target demographics.
Believe it or not, the first step is to have a strong social media platform. This isn't as easy as it sounds and is about more than just having a lot of followers. After creating content and ensuring an engaged audience, you capture leads, focus on customer acquisition, and find your target audience.
Build your Foundation
Without a solid social network and a coherent plan, there's no point in even thinking about monetization.
Make sure you have everything set up and ready to generate revenue before you take steps to make your social media platform lucrative!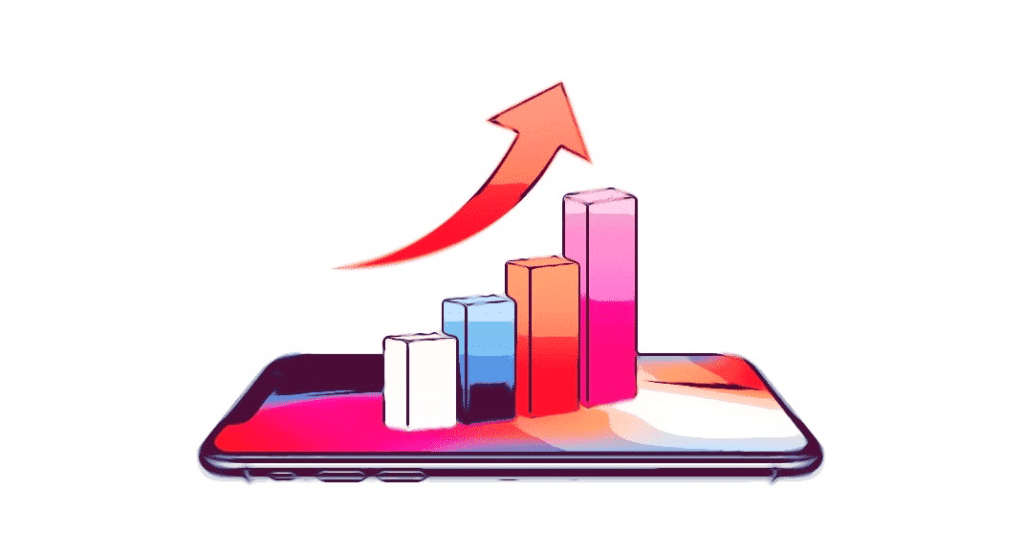 Have a clear purpose
What is the purpose of your social media page? What do you want people to do when they visit it? What's your goal? If you don't know how to answer these questions, your social media presence could be missing out on a lot of potential advertising revenue.
Your social media page will be all about branding, so everything you post needs to fit with this brand. If you're planning to head down an affiliate marketing path, then you are your own brand, and you'll need to know what that means to be able to sell yourself later on.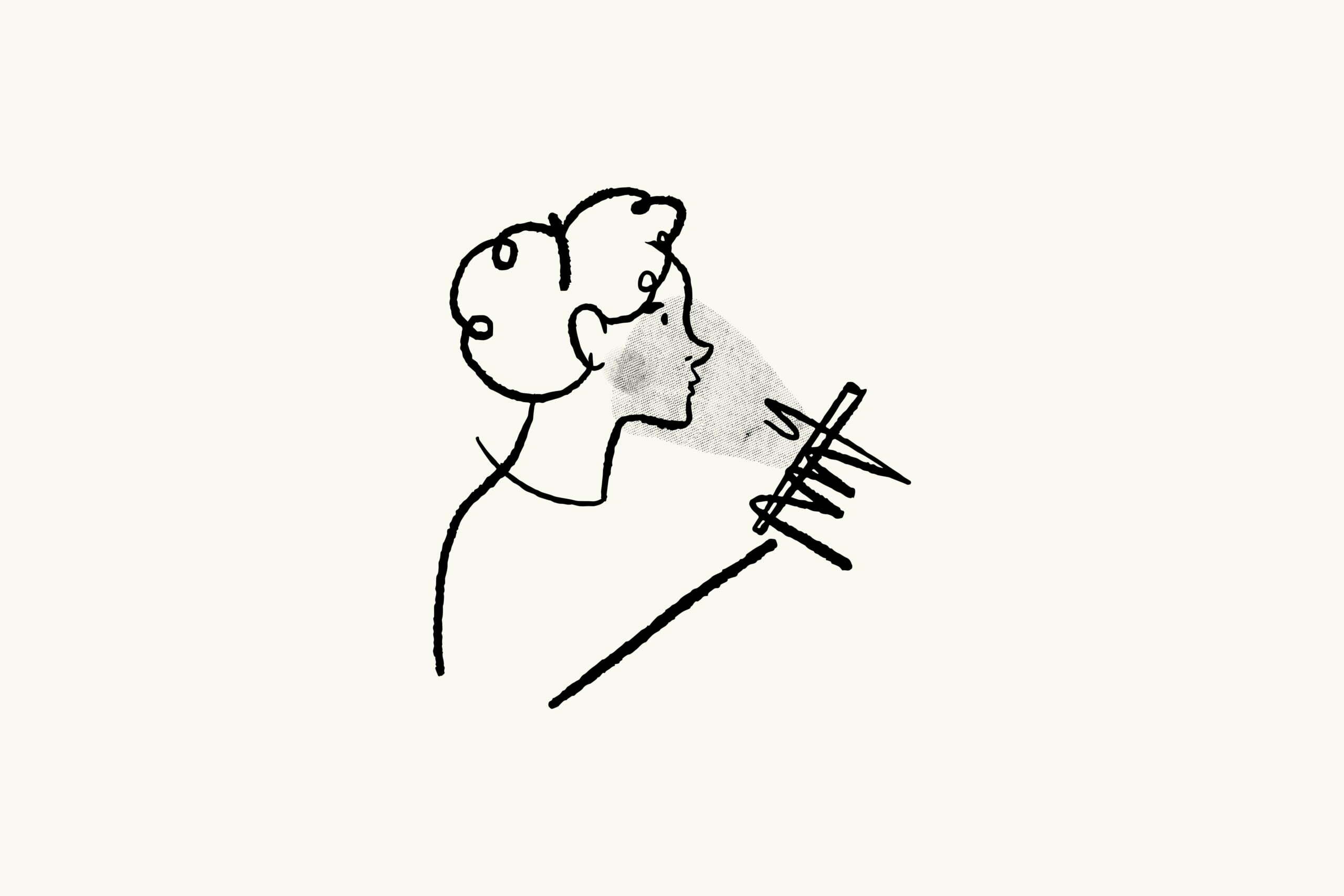 You need to make sure that you have a clear goal for your social media page before you start posting. Plan and execute posts with intelligent scheduling, targeted hashtags, and user engagements to maximize your reach and build up your network.
Use SEO optimization to make your content easy to find, and search engines lead your audience to you. You need to put more work into finding your audience than they will to find you. 
Engage with your followers and share valuable content
Engagement is a crucial component of social media success. If you don't engage, you'll end up with a page that doesn't see much activity and will be quickly forgotten, and you'll be missing out on a huge opportunity for market research.
When you talk to your followers, you form a personal connection. They feel like they're interacting with a person and not just some faceless corporate entity.
The best way to engage followers is by sharing valuable content – this means content that your customers want to consume. This could be anything from blog posts to videos or photos of behind-the-scenes action in your workplace.
As long as it's relevant to your brand, whatever content gets the highest engagement rate will be good for your business because it shows engagement and interest in what's going on in your company.
A great way to stimulate deeper engagement is to share discussions in the comment sections of your posts. Get people talking, reply to their feedback, and boost your posts' popularity.
With a solid foundation for your social media account, there are multiple ways to start making money.
How do you Monetize Social Media Content?
There are several simple ways people make money using their social media platforms. Now that you've got an attentive base, it's time to focus on generating revenue by identifying your customers.
Lead Generation
To do this, it's a good business idea to create your buyer 'persona.' This is a profile of your customer demographic, and it involves trying to understand as much as you can about what makes them tick.
What are their struggles? Their Desires? Their common pain points?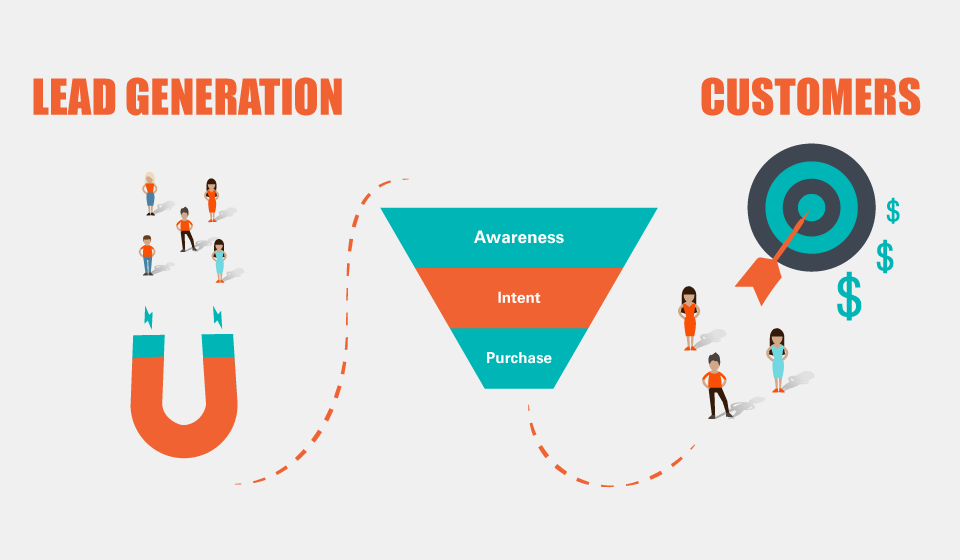 If you can answer some of these questions, you'll find that you can relate to them on a personal level and market your product or service to them more successfully.
On social media, this can be done with direct engagement. Social media posts involving polls or questionnaires and keeping charts of the feedback on your previous posts can give you deceptively valuable insights into who you're dealing with. Later on, you'll use this information to tailor your marketing approach.
Social media lead generation involves implementing strategic marketing tactics specially designed for capturing potential customers and pulling them into your sales funnel.
A sales funnel is the process viewers go through to become a customer. Each stage of the funnel takes the potential buyer closer to their purchase. A funnel plan will define your business's actions to bring your customers to each successive stage. You're going to be looking for your target audience, and you need to know what makes them tick.
For example, if you're a personal trainer and want to get clients, you could post short workout videos on social media and use lead generation ads to target people who like fitness-related pages on Facebook. When they click on the ad, they'll be directed to your website, where they can download one of your workout eBooks or sign up for a one-on-one consultation session.
Customer Relations
You're going to want your customers to have easy access to critical information. You can use chatbots, along with FAQs to make it easy to find the necessary information on your page. You don't want to be relying on a dedicated customer service representative at the early stages, so try to have everything readily available to your customers if they come looking.
If you are making sales already, promote testimonials! Customer feedback is invaluable and will help you shape your approach in the future.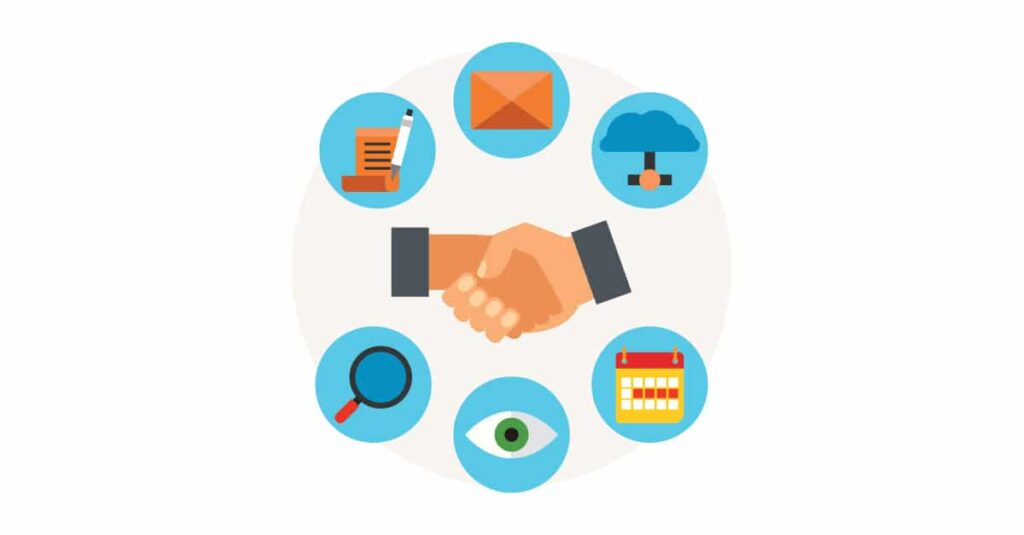 Targeted advertising
The idea behind targeting ads is to identify the needs of your target market and promote your products or services accordingly. For example, you can create a custom Facebook ad that will reach only people in your target market with a specific product need.
Many services are available to help you promote your product if you don't want to do it yourself. For video creation, Billo links sellers with video content creators to produce marketable videos that can be posted on any platform.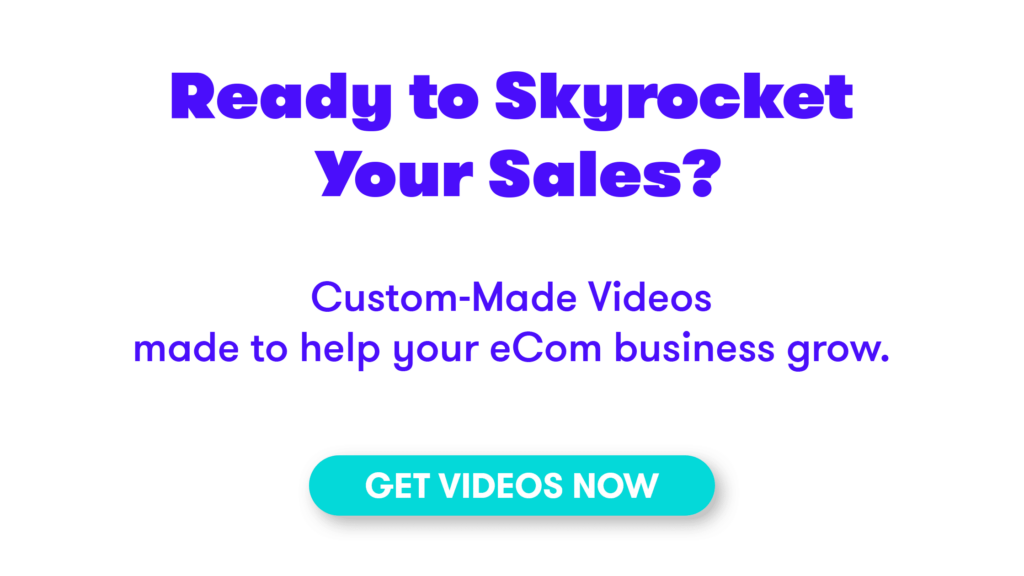 Marketing strategy
Every social media site has its own marketing strategy- Facebook, Instagram, Snapchat. It's essential to know the rules of each game to win.
Evaluate your marketing strategy based on the platform you're using. For example, for Facebook, you should post at least every 24 hours and include links back to your site.
For Instagram, use photos and videos to show off your products.
For Twitter, use links sparingly and write concise messages that get right to the point.
For video marketing, it's possible to make money through ad revenue, affiliate promotion, or influencer marketing. For image-based marketing, like on your Instagram account, product placement-style influencer promotion is a common way to monetize your platform. 
Making Money
Now that you've got the groundwork in, let's take a look at some of the most common ways to earn.
Direct Sales
This is probably the most diverse form of social media monetization. Direct sales can come in many forms, so let's take a look at a handful of definitions:
Once people know your quality content, they may want you to create video marketing content for their products. Video marketing services are an excellent way to make money if your social media is based on video content.
This is common in video-based social media and usually involves a subtle plug for an affiliate who will want to use your platform for their own lead generation. More on this below.
Companies might pay you for influencer marketing for more overt endorsements and product placements.
This is straight-up ad revenue. YouTube has been doing this for years, but other social media platforms offer different deals now too. You'll make money based on the number of visitors you lead to a company's ad.
Again, this is more common in video formats, but companies may sponsor your content if they think that your user base overlaps with their customer base.
Once you've got experience, you can offer consultancy or other corporate training options to those who need to learn your skills.
Each of these topics could fill an article of its own, so make sure to research and decide on the path you're going to take. For now, let's delve a little deeper into the most common forms of social media monetization:
Affiliate Marketing, Sponsorships, and Influencer Marketing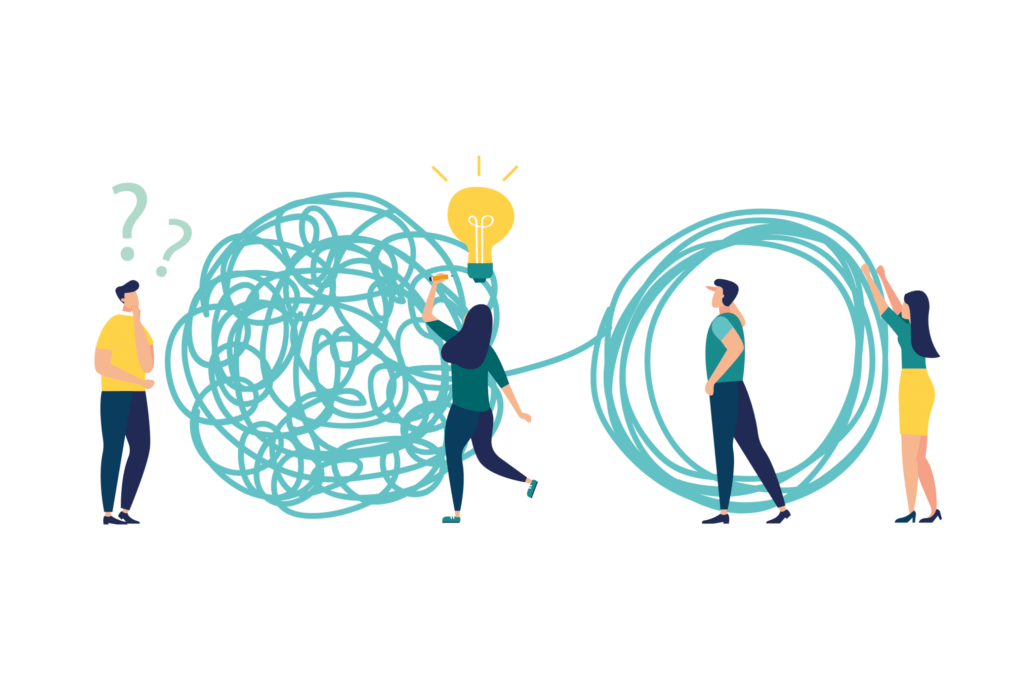 You can make money with affiliate or influencer marketing by influencing your followers, friends, and family to check out specific brands. Affiliate marketing is a pay-for-performance (P4P) marketing program where merchants outsource affiliates to sell their products or services. You earn a commission for every sale made through your link or code.
Beware, though, affiliate marketing has a bad reputation. Some affiliates use it in fraudulent, scammy behavior to quickly ramp up their commission. Have a deep understanding of what you're selling, and you'll be able to find legitimate and ethical ways to sell them.
Influencer marketing is similar but usually involves creating more advertisements for your chosen product.
Consider joining affiliate programs for products and services you use and love, like Amazon or Asos. By promoting these brands through your social media page, you can make money in return for sending people their way.
If you're struggling to find an affiliate program that suits you, why not create your own? This is an especially great idea if you want to promote a product or service that's specific to your niche.
For example, if you offer dog walking services in New York City, you could create an affiliate program for doggie treats! There are many other ways to generate income by promoting products and services on social media, such as through pay-per-click advertising.
The right influencer can apply to have their content sponsored, too, and this will involve promoting a product or service of the sponsor to varying degrees of detail, depending on the deal.
Maximizing your social media efforts
You're on a good path, and you know where you're headed, but there's still one skill that's worth mastering to maximize your social media marketing and gather more prospective customers.
Combine social media accounts 
One of the best ways to utilize a sales plan is to take advantage of other social media sites.
You should promote your social media page on any other social media accounts that you have and post links to your other pages on those accounts as well. Your Instagram account, for example, has a feature that allows you to post links in the bio section that leads back to your main Facebook or Twitter page.
Be careful if you're using different platforms for different purposes. Make sure to create separate accounts for each one.
For example, if you have a Facebook account for personal use and another account just for business, it's a good idea to keep them separate so businesses can't find your personal information through your Facebook profile or vice versa.
Conclusion
Your social media monetization strategy has to start with the groundwork. Lay a good foundation, and all subsequent pieces will fall into place. Build the right social media audience, focus on how many followers are on your social platforms, and be sure that you can consider yourself a social media influencer before you consider starting your online business and looking for sponsored content.
Each social platform has its own strengths and weaknesses, but they can all work together to drive brand awareness to create a large following. Answer questions, create content that interests people and engage with your base. Then target your marketing with important posts with exciting content directed at potential customers.
Apply for sponsorship, affiliate programs, or look to sell your skills as a consultant or a media content marketer.
Finally, use different platforms to entice customers and stay fresh as a content creator in the ever-changing landscape of social media monetization.
Update your marketing strategy with Billo's UGC and video ads
Similar posts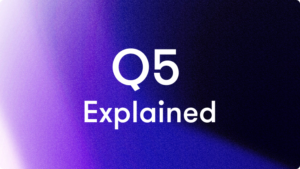 Digital Marketing
What Is Q5? And Why You Should Definitely Plan a Q5 Campaign
It's easy to lose yourself in the dazzling world of […]...
Read full article
1 Dec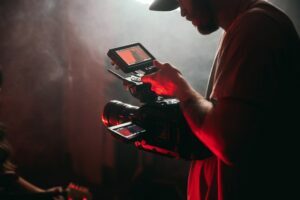 Digital Marketing
How To Make a Commercial
So you started a company and have the products ready […]...
Read full article
25 Jan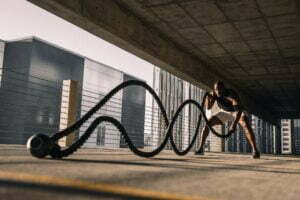 Digital Marketing
Wellness Influencers
With the wellness industry growing rapidly, it has become one […]...
Read full article
7 Jan