As the average audience member's attention span shortens, the noise of the marketing field will become more and more. It will be harder and harder to get your brand message out there and capture your target audience's attention.
But there is a sure-fire way to stand out, and that is by telling compelling stories. By utilizing the age-old tactic of telling stories, you will be able to tell your story creatively that will create emotion in your potential customers.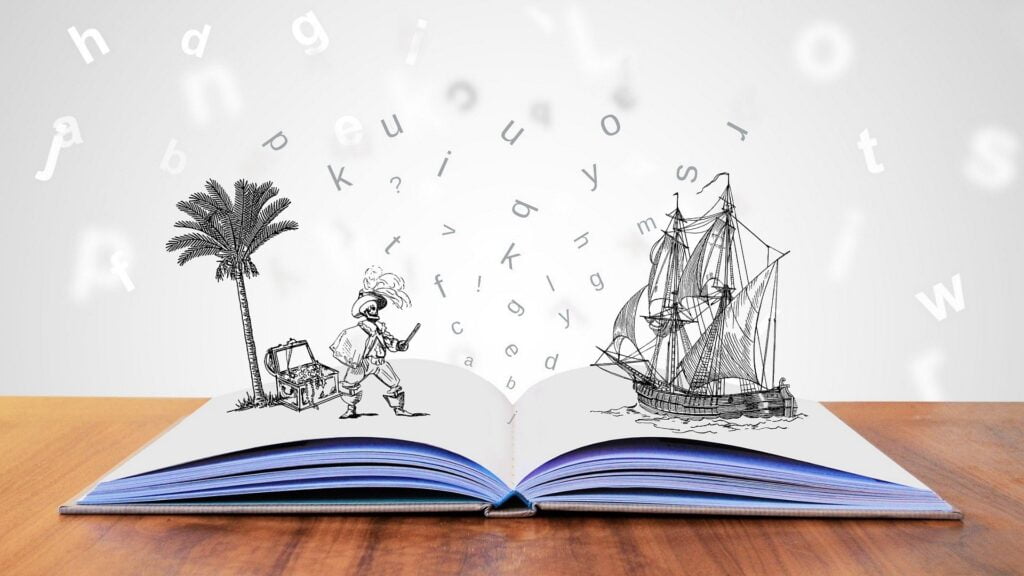 No matter what style of video you use to get your message out there or the platform you choose to communicate your brand message having a compelling story will help build relationships with your audience and new customers alike.
But how do you deliver a video story that captivates your target audience? We want to take a deep dive into this topic in the hopes we can help you create stunning videos that tell your brand story in a captivating way. It is probably best if we start with answering the initial basic question: What is a storytelling video?
What is a storytelling video?
Video storytelling is a marketing strategy that uses the video format to share a narrative that helps boost your brand awareness with viewers. By using a narrative-based video, you can address your target audience and their pain points in an engaging way. This will help any brand video be a powerful marketing tool.
In this way, storytelling videos are so much more than the typical sales pitch. They elicit emotions and allow your target audience to build a deeper relationship with your brand. These video storytelling ads can be created to pull whatever emotion the brand is trying to from their viewers.
Through amazing story development enhanced by things like memorable music, special effects, and of course, characters that your target audience can relate to, you can tell a story that real people connect with.
Breaking Down the Basics of Video Storytelling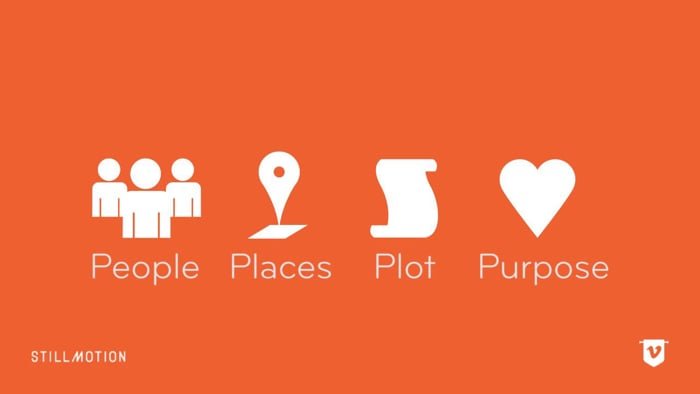 To produce a compelling video with excellent visual storytelling delivery, you have to understand the basics of a good video story.
During the first part of your brand storytelling marketing campaign, you must ask some very important questions. Video storytelling is all about a good story. So the first step to any video story is the plot itself.
What does your company want to focus your story on? This will help you craft the perfect idea when it comes to your brand video story. Along those lines, you need to think about what you want your video viewers to do after they watch it.
This can be a call to action that is subtly mentioned by one of the characters within your story. Speaking of the audience, you also need to be able to know who the target audience is that you are trying to communicate with.
The last thing to consider is where you are looking to post this video or videos. This will help determine the video format you are looking for your production team to render the video in.
Whether you are posting to social media or your website, this is a crucial step in the process. So having a clear idea of how to make a storytelling video can help any brand ensure they end up with the video they set out to create. So let us take a look at what that process looks like step by step.
How do you make a storytelling video?
Like with any production, video storytelling has pre-production, production, and post-production process. The steps above that we looked at all fall within the pre-production process of telling your stories.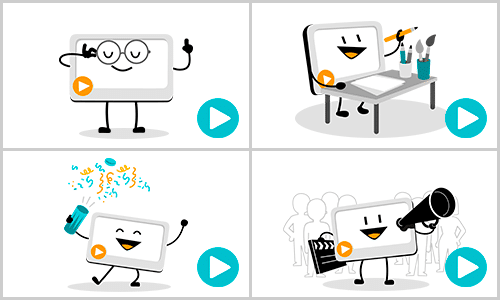 Once you have decided on the initial process and steps to follow, take a look at the below guide to help you make an effective, captivating, and engaging storytelling video.
When you look to create stories that address pain points and create a world that viewers identify with, you have to start with the end in mind.
Having a focus on this will allow you to utilize the right resources and come up with ideas that will help consumers never forget your brand's message.
Brand storytelling has to include new ideas that tell a good story while looking at how to help your target audience.
But just because you have an end goal of building brand awareness or getting your viewers to purchase something doesn't mean that the script should be dry and dull.
You have to make an impactful and memorable video. This means concentrating on story development through creating a world your viewers can relate to.
The format doesn't only have to do with the rendered video. You also have to think of the basic structure of the video. Will you be using animated explainer videos or creating talking head videos for YouTube?
Your video storytelling will be a crucial part of your marketing strategy ad needs to communicate with your audience, and the format will have a significant impact on his.
Once you have all that resolved, the next step of the process is to build your team. You want to find a team that can deliver top-notch visual storytelling by using all the available resources.
To ensure you get the final video you hope for, the best way to do this is to really take a look at all the team's previous videos and work so you can find professional talent that will meet your company's needs.
Each video should address a pain point that real people deal with in the world. This can help your company develop a strategy that gets your solution in front of the eyes that it needs to.
For example, if you are addressing one of the many issues that people deal with during the holiday season, then you will want to push these videos out at the right time and in the right place. This strategy should be determined before the final piece is ready to be uploaded.
Techniques to Use In Video Storytelling
Video storytelling is like any other visual storytelling medium – it is only as powerful as the story.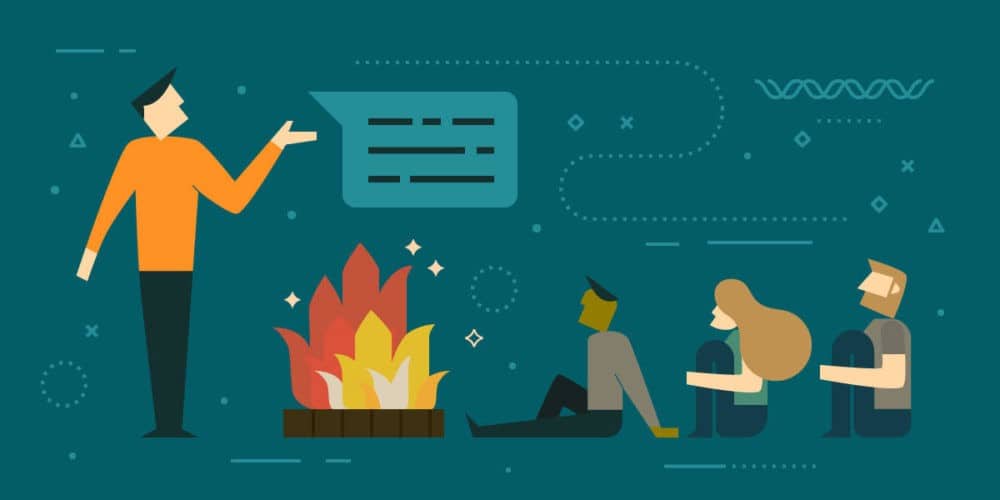 With that being said, there are some techniques we would like to share with you to help support your ability to create videos that your viewers want to watch.
Here are some of the techniques that you should use in video storytelling.
Video storytelling is just that telling a story. That means creating short stories that have a strong story arc. The video needs to have a complete story with climaxes and solutions to the obstacles from beginning to end.
Characters – Relatable and Likeable
To tell a story that your audience will connect with, they have to be able to relate to the characters. That means your story's hero and antagonists have to help promote your chosen emotion. So if, for example, you are trying to tell a beautifully sad story, you don't want characters that elicit laughter. The audience needs to feel for them when watching the video to get the story's idea across.
Miracles can be worked in post-production. The story can be very different depending on the editing style. So when creating your narrative, do so with editing in mind. This can affect the tone of your marketing campaign, and the likelihood of your audience sharing the storytelling video on their social media feeds or playing your video for their friends.
You have to think about all the visuals for sure if you're looking to create a compelling video. But along with this, you need to consider the music and audio as well. The video has to keep your viewers engaged, and that can not be done with lackluster visuals and poor sound.
Video Storytelling Tips for More Compelling Video Stories
The techniques above are just some of the video storytelling tips we have for you. Below, we will give you a few more that should help you with your story and overall video quality.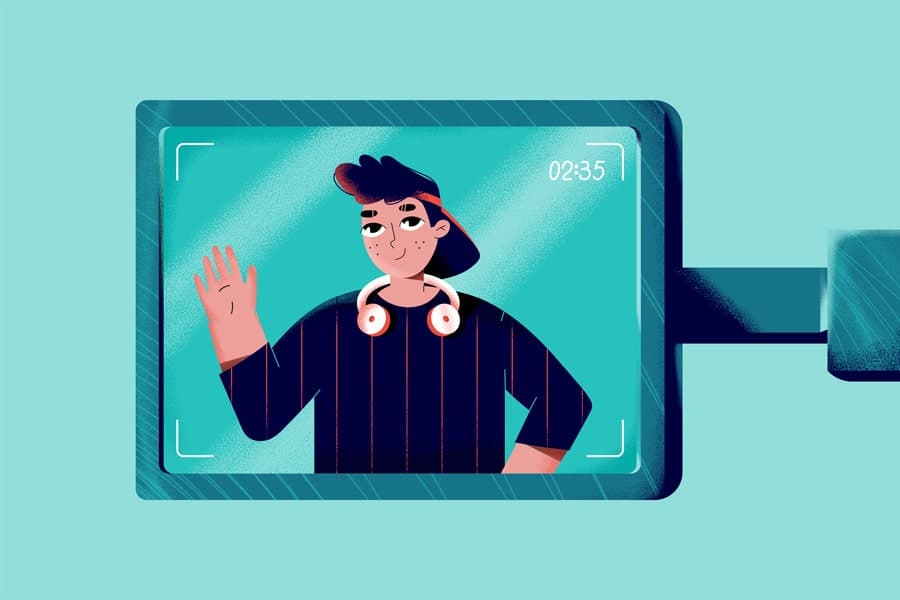 You have to focus on many pieces when looking to create a good video (after all, it is not like you are doing a LinkedIn live or any other form of live video). Having a few practical tips and techniques can help make the process run just a bit smoother. It can also help make the odds of having a successful final project that much better for you.
So here are some of the best tips that we could collect from a wide range of our video creators over on Billo.
Video format needs to be chosen after analyzing its effectiveness in other campaigns both by your company and competitors. In other words, if other companies in your industry have had no success with an animated video format, it might not be a good idea for you to invest in that format.
But you also need to look at the story plotline and create a story for your video that will be good for your customers base. Your story's narrative needs to be engaging for your audience, which means using a tried and true plotline formula.
Your video needs to grab your viewer's attention within the first few seconds and keep. This means keeping your video short and sweet and getting to the point while still telling an excellent story, for example.
A video that does not pull any emotion from the individual watching it will not be successful. This means your video needs to use everything it can to pull those emotions out, including sound and visuals.
Music is an excellent example of a resource that can help your video grab the person's attention watching it. By choosing the right score, you can also help improve your viewers' chance to feel what you want them to.
Though it is not a fun trip, you have to also keep in mind the budget of your video. Depending on what type of budget you have, you may have to get creative when making your video, which can affect so much more than just the final product.
Gone are the days where you could put a video (if you are struggling with this, you can find some amazing talent through the Billo App that can help you) in front of someone that is all corporate and boring.
Even corporations are trying to deliver video projects that have a more natural and informal tone. They have found that videos like this seem to grab people's attention more. So when you are developing your video, you should keep that in mind for sure.
Point of View (POV) Is Vital
The point of view when it comes to your video project has to be something that every one of your audience members can understand. This means that the main character basically has to be them, and the story has to answer a problem they need to be answered.
Final Thoughts About Video storytelling
Video storytelling can be an excellent marketing plan for brands, no matter their industry. These types of visual ads allow the brand to capture the attention of their customers and hold that attention easier than other mediums.
Video can be entertaining, informative, and even help get your brand's mission statement out into the world. No matter the format you choose, if done properly, you will be able to tell a story effectively that helps your customer base and creates reliability in your brand.
Your video project can easily stand out in a sea full of video storytelling projects by combining amazing visuals, stellar editing, and sound design.
With the right story and production quality, your video should gain tons of views and extend your brand's reach even further. This, as we all know, is the prime reason you would invest your money in one of these videos.
Similar posts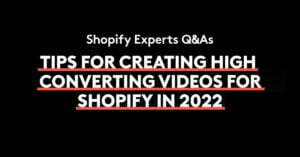 Video Marketing
Shopify Experts Q&As: Tips For Creating High Converting Videos For Shopify In 2022
We teamed up with VideoWise for an exciting Q&A session […]...
Read full article
2 Jun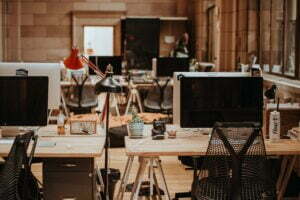 Video Marketing
14 Steps to Create Corporate Videos
By not using this great tool to increase their sales […]...
Read full article
25 Jan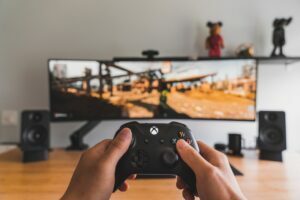 Video Marketing
Video Games Advertisement
If you're looking to reach all new heights for your […]...
Read full article
13 Jan