The power of sound and speech is undeniable. From the earliest radio broadcasts to modern digital media, voice-over professionals have been a mainstay in augmenting the viewing experience and amplifying messaging. As video production has become ever more straightforward and accessible, so too have professional voice-over talents increased in popularity to meet the demand. 
With the video advertising industry booming in 2021, we have put together a guide to maximizing the utility of voice-over to enhance your video marketing campaigns.
Create Context for the Video
A strong advertisement requires a powerful message, a call to action. Rather than just showcasing a product or service, an effective video marketing piece should directly tell the viewer who the organization running the ad is and what they do. The promotion of a company message is vital to connecting with the viewership, which a voice-over can deftly integrate into a video without sacrificing the effectiveness of the visual content.
Liberty Mutual Insurance's advertisement would just be a compilation of the minor blunders we can all make as human beings via various creative situations. While this has comedic visual value, the precise tone being adopted and its purpose would be less obvious. By adding a voice-over, the story being told through the advert now ends with a definitive solution: Liberty Mutual Insurance.
Adding clarity to content
A video's message can benefit from a professional voice-over. There are various videos out there, some of which are not as straightforward with what is being said as others. An artistic visual aesthetic, complicated information, or a simple requirement for additional info can be communicated through quality audio.
Understanding the history and reasoning for the lack of a clear Northern Irish flag in the form of an animated explainer video would be impossible without a convincing voice to accompany it. The visual of the video is almost secondary to the speech in this instance – which highlights its importance. Clarity is provided; clarity of the points made and of the visuals shown. The animated explainer format has become increasingly popular in modern digital media, in part due to the effectiveness of the animation/voice-over combination.
Clarity through voice-over is an essential addition as it means that there is no need to increase the video length to insert text to be read by the viewer. The voice-over can simply be played simultaneously with the visual. The passive nature of sound also means that audiences will not get bored from excess concentration.
A new sensory dimension
As alluded to in the preceding section, there is great value in what can be heard, particularly when combing with what is seen. Adding a new audio layer to your video can dramatically benefit your content in various ways; namely, it introduces a passive guide to your content. A non-intrusive speaker can enhance content through narration without requiring abject or immediate attention from the viewer in the way that text would.
This advert from the corporate communications platform Slack demonstrates this concept best. As a video, it's overtly simplistic; the colors of the Slack logo overlap and combine messily, the visuals of the ad organize these colors in many ways. The content is a pleasure to watch, wholly satisfying in its simplicity, although the voice-over that is included in the ad elevates this content to a new level.
Speech that reflects the calm, organizational efforts in the video is essential to the flavor of the content. Slack conjures more senses from the audience; this serves to appeal across more dimensions, rather than just what is seen—an effective strategy for top-quality video campaigns.
Creating emotional resonance
Media can inspire, drive, and connect with people emotionally. The feeling that a viewer may embody when watching content that asks for charitable donations must draw out a person's generous side – typically by appealing to empathy. While expressive visuals are inherently necessary for visual content, a truly authentic voice-over talent can amplify the emotional reaction from the audience through a sound that reflects the message of the project.
This advertisement by Johnnie Walker is innately emotional, driven by an excellent voice-over. Despite having precious little to do with the brand's product – whisky – the advert steers into the relationship shared by two brothers. Narration delivered in the style of a letter, from one brother to the other, is this ad's beating heart, paired with visuals of the two men together. Having no voice-over performance would be a disservice to this advert as key visual moments would lack the context needed to pull our heartstrings successfully.
Audiences can view their relationships as analogous to the one on display in this video. Appealing to this element in countless people's lives is a great way to have them invest in what is happening onscreen.
Improving Localisation
A video that does well in one language is excellent; a video that does well in multiple languages is outstanding. The potential for reaching new audiences can be augmented through a multilingual voice-over talent. They can add vital information to foreign audiences without localizing every element of the video (although this helps).w
Germany's most popular YouTube channel Kurzgesagt reached millions of subscribers on its standard English account. Since this overwhelming success, the channel has begun localizing each of their videos into Spanish with voice-over, even going so far as to create a unique Spanish account without changing any of the visuals.
Overall, there is a great wealth of possibility in voice-over as an addition to video campaigns. Connecting with global markets, enhancing messaging and context, as well as improving the way that audiences experience content is what professional voice-over is all about.
Similar posts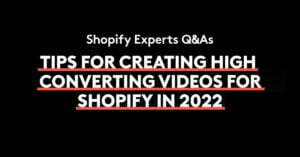 Video Marketing
Shopify Experts Q&As: Tips For Creating High Converting Videos For Shopify In 2022
We teamed up with VideoWise for an exciting Q&A session […]...
Read full article
2 Jun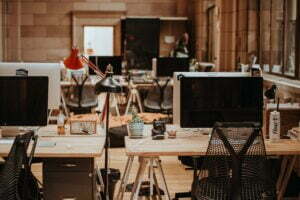 Video Marketing
14 Steps to Create Corporate Videos
By not using this great tool to increase their sales […]...
Read full article
25 Jan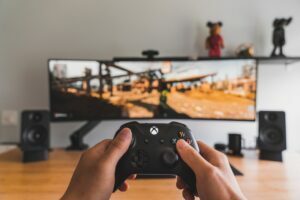 Video Marketing
Video Games Advertisement
If you're looking to reach all new heights for your […]...
Read full article
13 Jan