Brand Created vs. UGC Video Ads: Which Work Better For eCommerce Facebook Advertising?
Updated: November 17, 2023
4 min read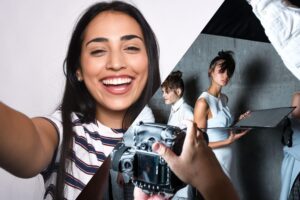 If you're a regular user of Facebook you might have noticed the steady increase of video ads over the last few years. There's only one reason you'd be seeing that kind of increase, they work! Video is a central part of the social media experience these days, especially with the rise of the 24-hour story features on Facebook and Instagram which now has over 500M active users.
One of the reasons video ads work so well is that they blend in with the other videos and often you're at least a few seconds in before you even realize you're watching an ad. Knowing your business needs video ads and actually coming up with the content are two different steps of the process, however. What kind of content best draws users to your brand?
Why Use Facebook Video Ads For Marketing?
There are more than 8 billion videos viewed on Facebook each and every day. It's clear that consumers crave videos, that's why video works so well for both reach and engagement. Video ads help you establish trust in your product or services as well. So not only can you reach a lot of people, you can convert them more easily as well.
UGC Video Ads vs. Studio Ads
Let's discuss the following aspects:
Price
A studio filmed video might look sleek but it also costs a pretty penny. Professional marketing video production can range anywhere from $1,200 for a basic video, to $50,000 for a premium video. In comparison, an authentic user-generated video ad can cost just as little as $59. If your business is not prepared to spend upwards of thousands of dollars then it's ok because there are other options available.
Influence
Another reason you might want to stray from the artificially looking studio ads is that consumers are getting better at spotting and skipping video ads that seem too commercial. UGC video ads are content made by real product users, not by actors. They are very authentic and help to build trust. For a fraction of the cost of a studio ad, you can create a video that blends into consumers' feed seamlessly, leading to longer engagement times. Actually, 76% of respondents in an AdWeek survey said that they find UGC more influential than the brand created content.
Brand Awareness
If you've been paying attention, you may have already noticed a sharp uptick in user-generated videos by major brands such as Nike, Airbnb, and GoPro. They are more entertaining and seen as more trustworthy than typical brand created ads. Remember, people originally flocked to social media to get away from ads such as the ones they saw on television. While ads on social media have become essential to businesses, brands are always looking for ways to provide relevant content that increases brand awareness.
Examples Of UGC Based eCom Facebook Video Ads
Glossier – a beauty brand superstar, which is now valued to be worth over $1.2 billion, sells its product exclusively online uses almost nothing but UGC videos for its Facebook advertising. Their marketing strategy is exclusively built through customer-created content.
Barkbox knows its audience and they love videos of cute cats and dogs. Why not use UGC showing excited puppies getting their BarkBoxes in the mail as part of their advertising campaign? That's just what they've done and have created cult-like brand loyalty.
CASETiFY –  the fastest growing global tech accessories brand, reaching 1 in 7 millennials, has been winning over the world with their original, custom-made phone cases and UGC-based social media advertising. They have embraced authenticity as their core value, which has been clearly expressed in their Facebook ads.
Tips For Using UGC In Your Facebook Video Ads
You can't simply turn other people's content into ads. You'll need to follow some steps to make effective and compliant ads out of user-generated content.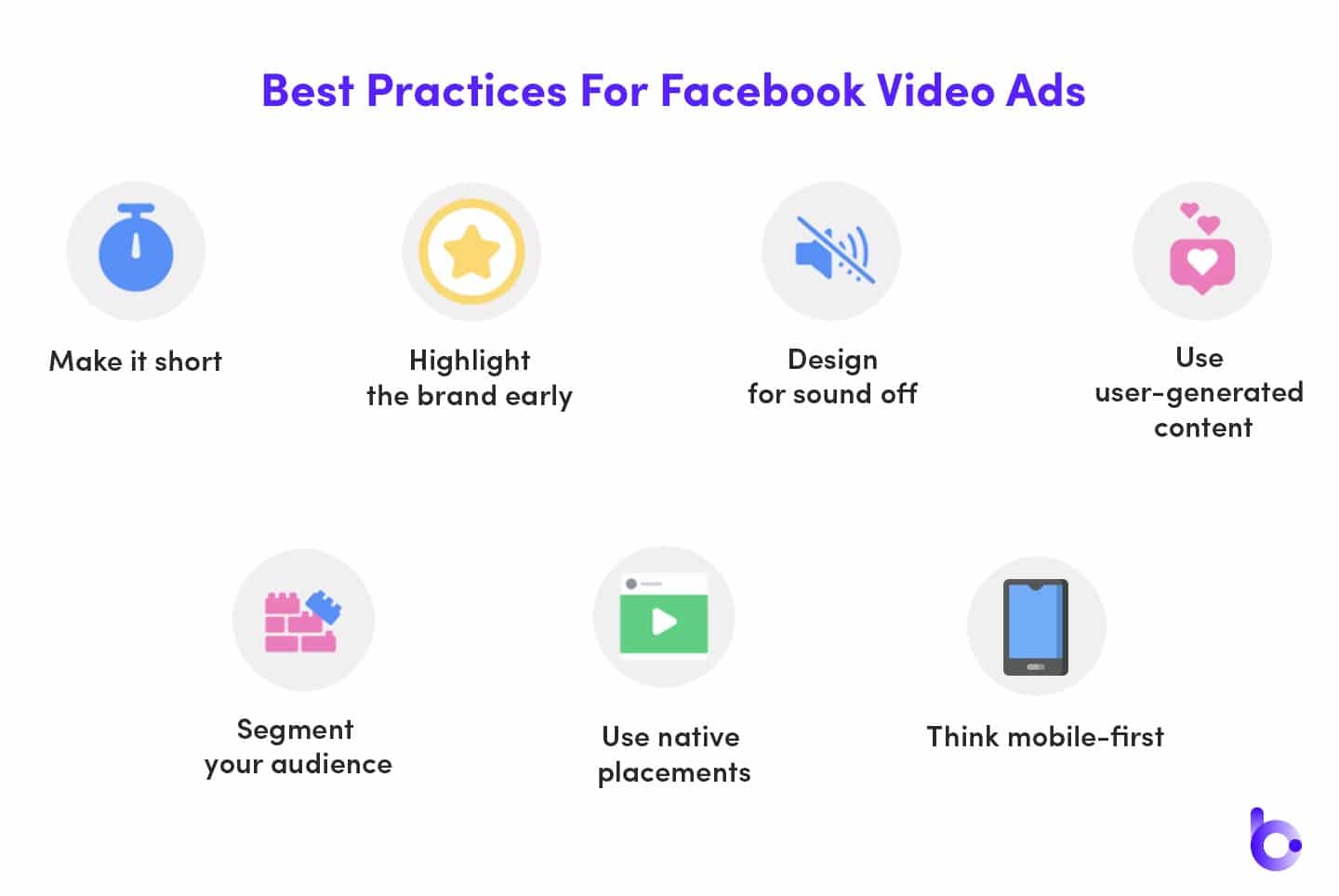 #1.
Get permission to use the content as part of your ad. You will want to consult a legal resource to get a contract or media release for this. You can also leverage influencer marketing or use an agency to receive the content, however, this can come at a slightly higher price. The easiest and the quickest way to obtain compliant UGC would be to use a specialized UGC Video platform.
#2.
Choose content that showcases how to use your product or a review of what makes your product great. Find videos done by authentic users who are full of personality and excitement about your brand.
#3.
Make sure to format your video for mobile viewing because 65% of Facebook users are on their phones. This means square or vertical video orientation is best.
#4.
The majority (over 80%) of Facebook ads are watched without sound. This could seem like a stumbling block to UGC but fear not, simply add subtitles or captions to your video and the problem is solved.
Wrapping Up
If you're active on social media, chances are there is already user-generated content out there you can request to use. However, if you don't have that luxury or need something specific, you can get custom made UGC material from a UGC Video Platform. If you've been relying on image-based ads or sleek branded ads then buckle up, because your ROAS from UGC Video ads is going to blow you away.
Update your marketing strategy with Billo's UGC and video ads
Similar posts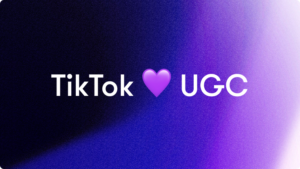 User-generated content
TikTok UGC Marketing: What You Need to Know
Gone are the days when TikTok was a simple platform for […]...
Read full article
28 Nov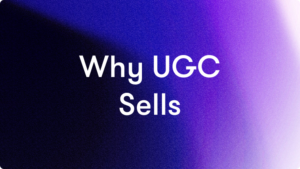 User-generated content
Why UGC Is Marketers' New Favorite Way to Sell
Marketers, in their quest for innovative strategies to captivate and […]...
Read full article
27 Nov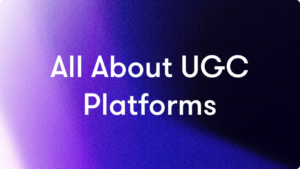 User-generated content
UGC Platforms Galore: Where to Find (and Post) the Best UGC
One acronym seems to be popping up everywhere lately: UGC. […]...
Read full article
27 Nov