If you have ever found yourself browsing through articles or tutorials on how to improve the look of your Instagram account? Do you wonder what goes in aesthetically managed, eye-pleasing accounts? The curiosity is obvious! There are many Instagram accounts owned by influencers, travel bloggers, photographers, readers, etc., some of which regularly go viral owing to the beautiful outlook of their Instagram feeds.
But, what takes to be fancied by millions of platform users? Keep reading and I'm sure you'll find your answers.
What are Instagram Presets?
Simply put, Instagram presets are customized Instagram filters that can be created using a number of different photo settings, filters, and effects on Instagram. In this way, a filter helps generate a very unique one-of-a-kind look not only for individual Instagram photos but also for your Instagram feed.
Yes, that's right!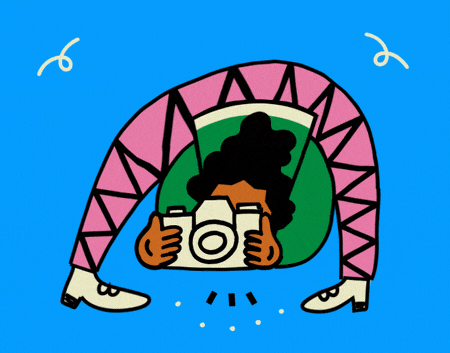 Instagram presets can be saved and reused on other images across your feed. These presets are sure to change the look of both, your image and your feed, dramatically. Of course, you can customize the look in a more subtle or indistinct manner as per your wish.
Instagram presets for a cohesive and aesthetic Instagram feed
There certainly aren't any big secrets underlying this but the right use of settings and tools to create just the right Instagram preset that catches the viewer's attention at once.
When checking an Instagram profile, you probably scroll through the feed before thinking to tap on an individual post or story. If you are someone who is looking to grow their Instagram account, you most definitely know that the first impression is actually really the last impression. Nobody would want to miss out on making an opening impression that determines whether a random visitor on your Instagram profile will follow you or just instantly leave your profile.
It certainly doesn't end after gaining followers. The follower will expect to see similar content from you in the future. The tricky part begins when you try to recall the edits you made in your last photo to achieve that signature look.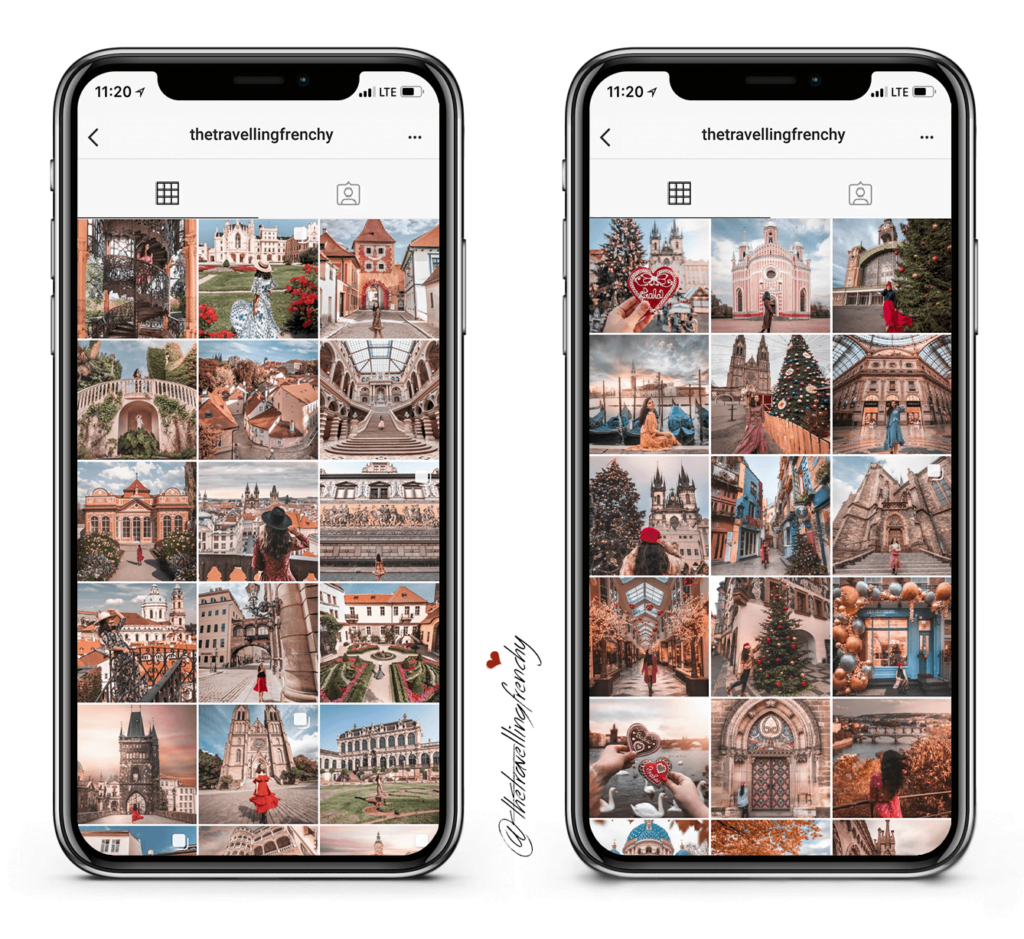 And, that's where Presets for Instagram come in!
A Preset will help you create a consistent and cohesive look with similar tones, colors, and effects for all your Instagram photos and also let you save them for the future. These pre-determined settings are a sure way to sustain the overall aesthetic of your feed. Of course, you can make manual adjustments and add other enhancements to a saved Instagram Preset later on but since Instagram is a highly visual platform, the quirkiness and consistency of your profile is really the only thing that helps you stand out in a humongous lot of photos and photos and photos!
How do Lightroom Presets pop up your Instagram Photos?
One way to simplify the whole photo editing process is to use the Lightroom Editing app where you can use the same preset and modify the look of your photo with just one click.
What are Lightroom Presets?
Adobe Lightroom is the ultimate photo editing software. It has a range of photo presets- Lightroom Presets- which can be saved and stored in folders and once you click on a preset file, Lightroom automatically modifies your photo as per the special effects and photo settings integrated with your preset. It allows you to make further manual adjustments to achieve your desired look, not to mention, saving you long hours of editing.
You can download the Lightroom mobile app for free on your mobile device and use a wide range of photo presets for Instagram as well as use separately purchased presets pack completely free. However, to subscribe to the desktop version of Lightroom, you need to pay a yearly fee as compared to the free Lightroom mobile app.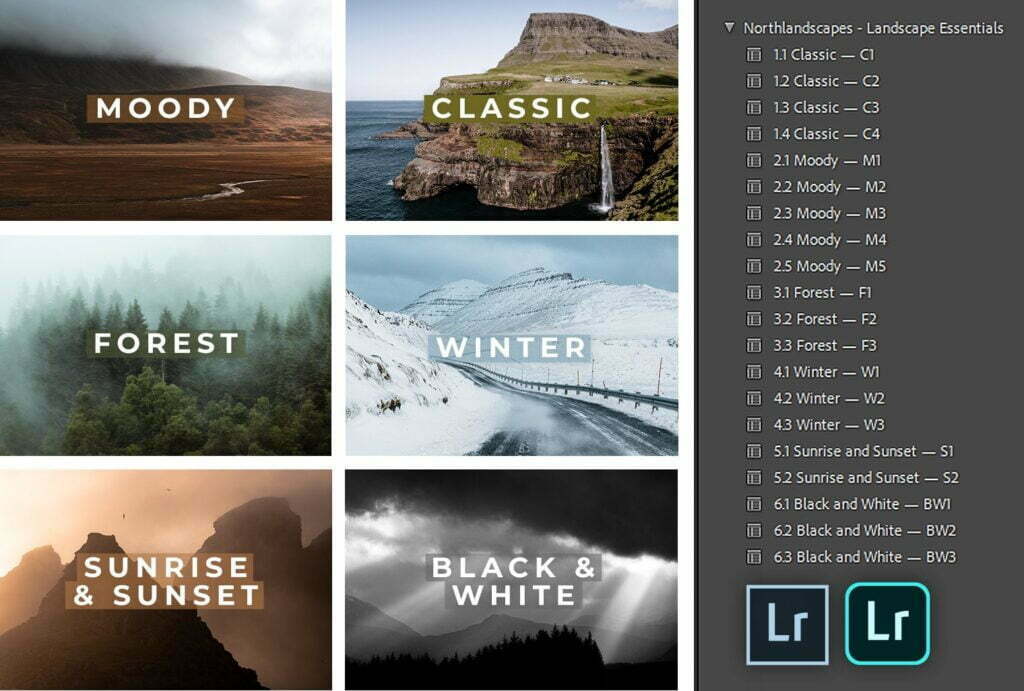 Capturing a mere photo can never be enough when you wish to create quality content for an Instagram post. Photo editing is exactly what brings out the best elements and quality of an image and only then are you ready to upload it on the gram. The magic of Lightroom presets is that they enable you to edit your amateur photos to create photos at par with a professional photographer. Lightroom has just the right configuration of tools and variety that you need. And with the right mix of different presets, the process of photo editing can be simplified even more to create just the look you pictured in your mind.
The app also has a huge variety of options that you can use to create a consistent yet different look for all your images. For instance, a travel blogger might put up photos on their Instagram with a different type of scenery at different times of the day. Lightroom presets will facilitate the photo settings for each of these conditions in a different yet cohesive manner.
Tools, effects, and much more
Lightroom has multiple tools to facilitate multiple needs. For example, the brush tool can be used to edit only the specific areas of an image. Similarly, it lets you customize the exposure, sharpness, tones, shades, and all in all the entire outlook of a photo in one place even after you have applied the preset. There is absolutely no limit to how you can edit your photo and create quality content with Lightroom.
How to use presets as photo editing tools?
Bright whites or soft colors, single color palette or themed Instagram feed; presets have got you covered. There is no rocket science in how to use Instagram presets as photo editing tools. In fact, they just need a few adjustments and tweaks to create a big impact and wow your audience.
Once again, quality content isn't just something you capture and upload. You need to learn how to use Lightroom presets to edit your photos and achieve just the right exposure and hues to go with your feed.
Adobe Lightroom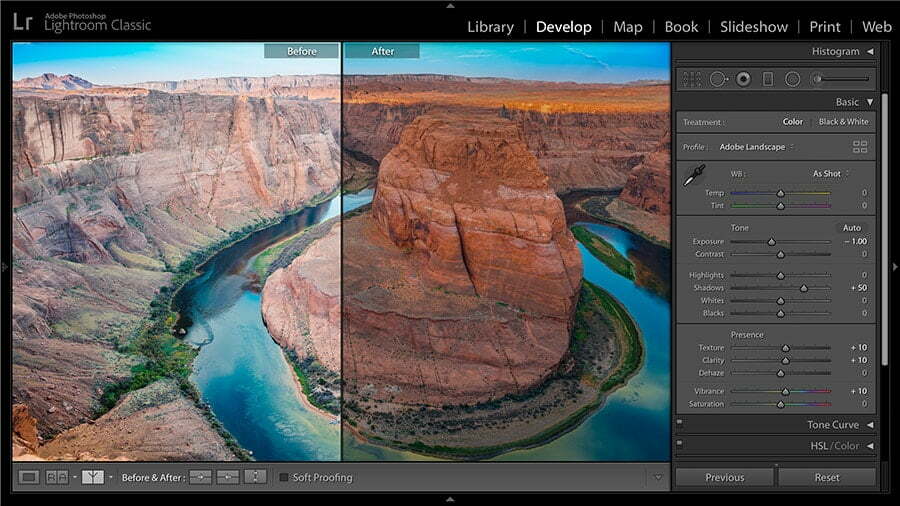 As complicated as Adobe software might sound to you, the good news is that with the recent update to the Lightroom software, you can very conveniently use the app as a professional on your mobile device now and dramatically amp up your workflow. Even when you use the Lightroom Classic desktop version, you can simply sync it with the Lightroom app on your mobile device.
Select the photo you would like to edit by browsing through your Lightroom photo library. You can go to the Presets panel by clicking the Presets option in the edit menu. You can further continue by clicking on the desired category title to access and view the presets in that category until you find just the right fit.
What are some best free presets for Instagram?
You can not only create your own presets on Instagram but you can also purchase professional preset packs at very affordable prices. Some influencers also sell their preset packs for you to get the same look for your profile as that of your favorite Instagram influencer or blogger.
Some of the free Instagram presets are mentioned here:
Greater than Gatsby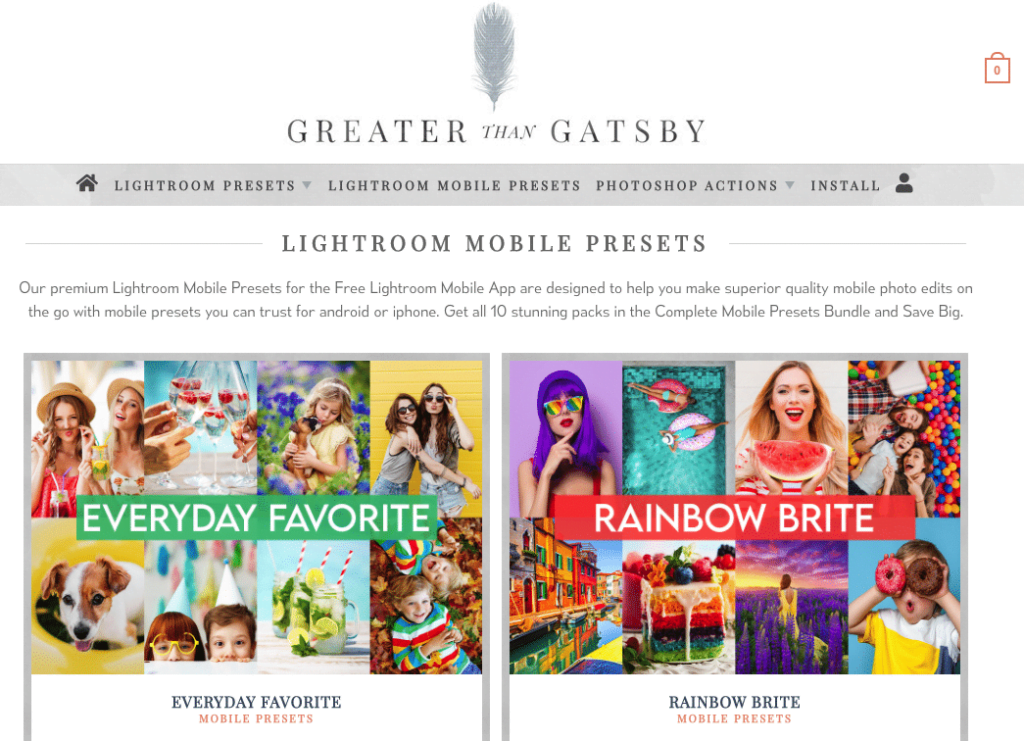 Greater than Gatsby offers a free download 10- preset sample pack. They offer very natural-looking Instagram presets in the sample pack which is specifically tailored for portraits and wedding themes.
Cole's Classroom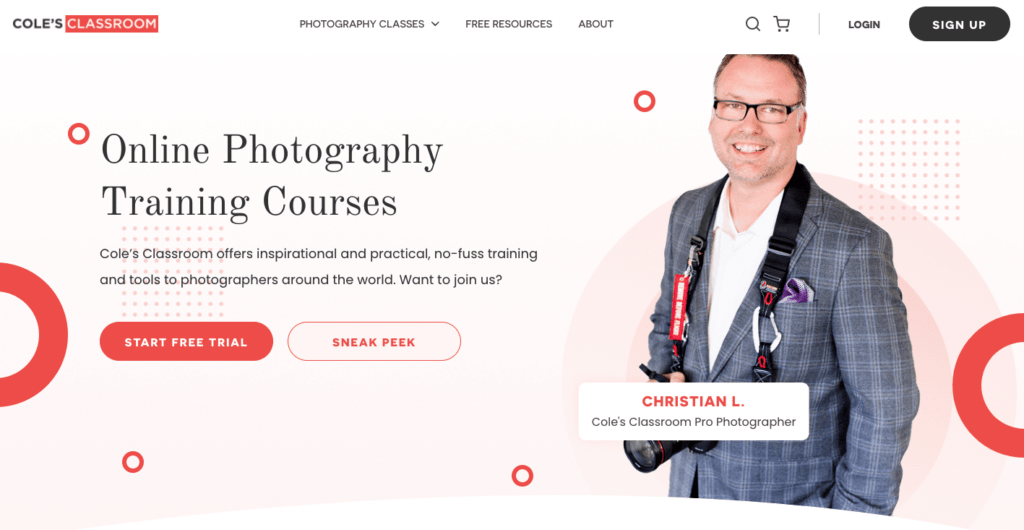 This offers high-quality presets for casual portraits. Their preset pack comprises a combination of different looks for different photo subjects. They also offer free Lightroom presets bundle.
Presetpro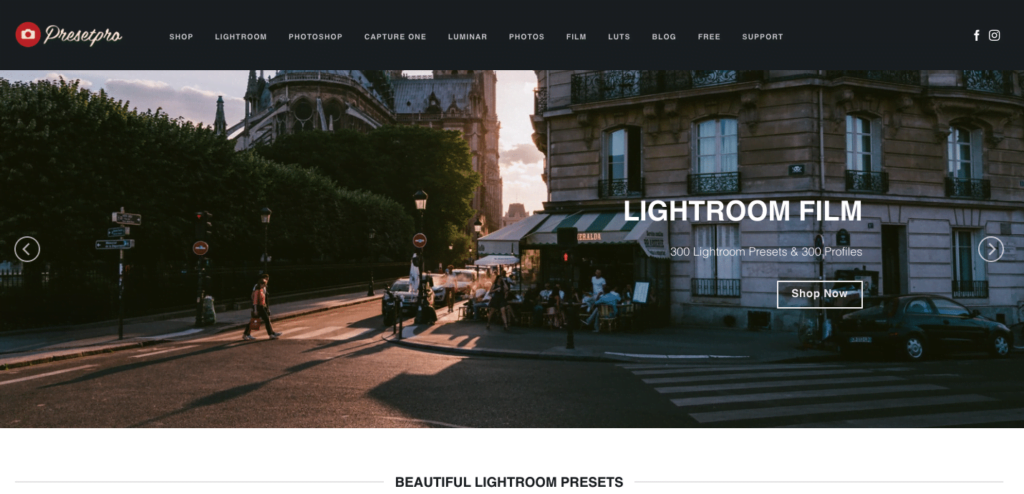 Presetpro offers a free Lightroom presets collection on their site which is an extensive collection of category-wise preset bundles. Each category allows you to download a free sample before you make a purchase, making it all the more attractive. They have a wide range of high-quality Instagram presets, literally all in one place.
FreeLightroomPresets.co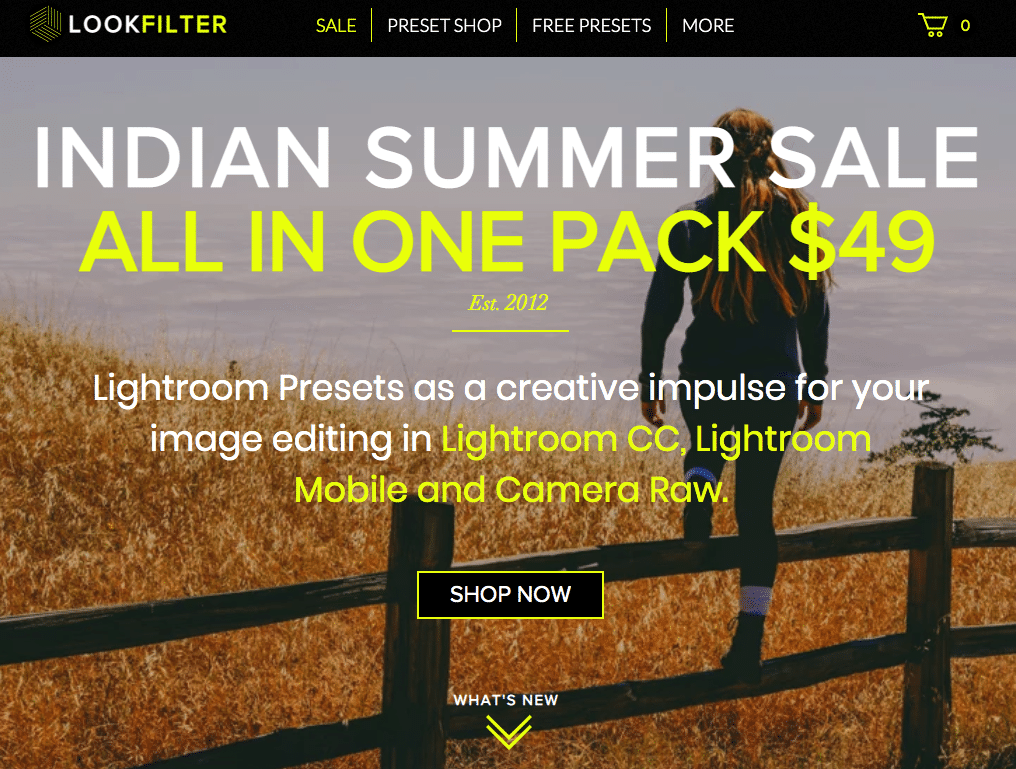 This site does not have a lot of items but an extensive collection of presets divided into categories to choose from. Morrison Hotel is one of the best free presets from the aforementioned site.
Hootsuite
Hootsuite doesn't only offer a number of decent and free Instagram presets, it also provides scheduling, engagement, and performance measurement tools for a complete experience. All in one bucket for you!
Aqua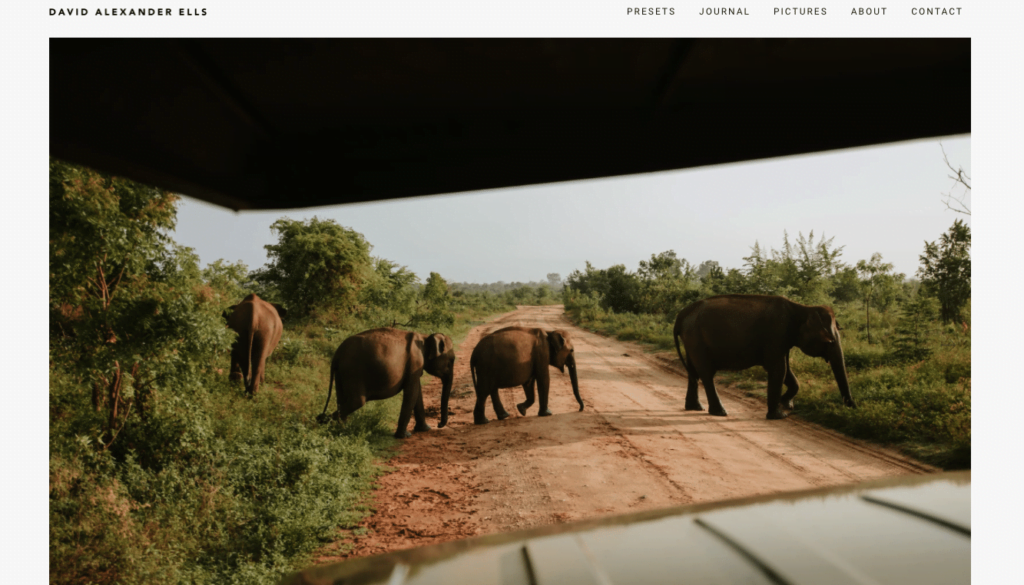 Aqua from Lex Ells Aesthetic Lightroom Preset Pack is one of the best Instagram presets. It can be downloaded for free on his website. Add an excellent and high-quality preset for just the right contrast and natural blues.
Adventure
This is yet another free preset included in Lex Ells Aesthetic Lightroom Preset Pack. It works great to accentuate and strengthen the blues in your photos just before you click upload.
Alex Lby
Alex Lby, a photographer and videographer from Boston, released a great variety of free lightroom presets once he was able to get 100 people to subscribe to his YouTube channel. He created free presets to use on both, desktop and mobile devices. Following are a few of his best ones:
Orange & Teal
Grundge YB
City People
Rainy Portrait
Creativetacos.com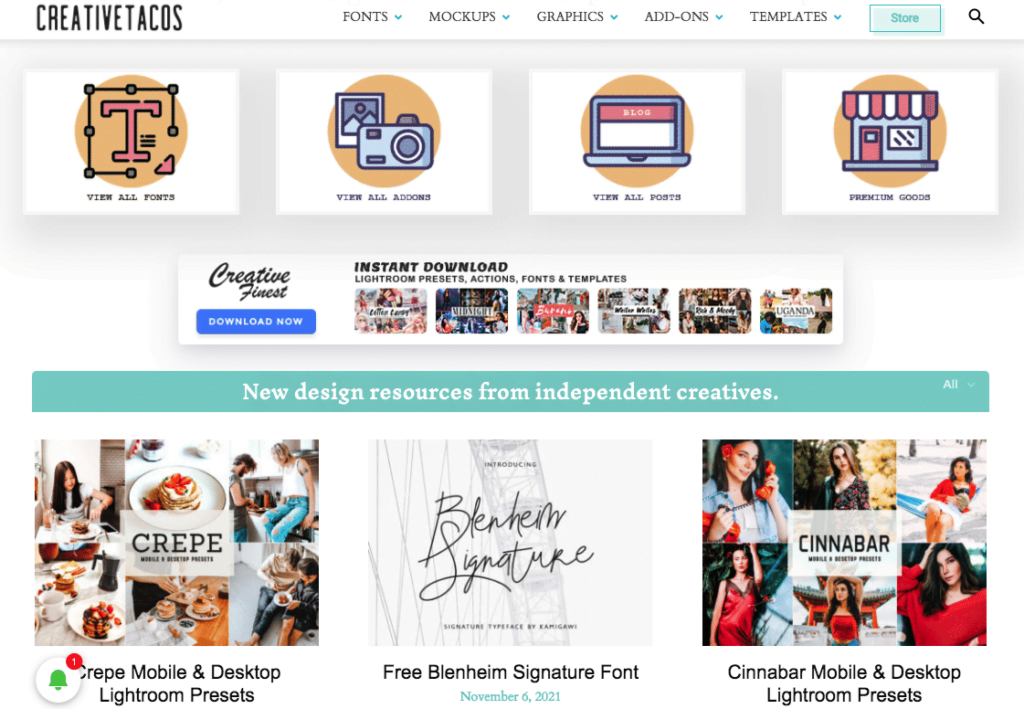 Creativetacos.com is a site that offers a wide range of free Lightroom presets designed specifically for Instagram posts.
Reyes
If you're looking to integrate a faded feel in your Instagram photos to attain a vintage-looking feed, you can download this filter preset called Reyes from the site photoshoptutorial.ws
This Lightroom presets can go a long way in making your job easier but still it is best to make some edits and adjustments of your own to get a unique look.
Similar posts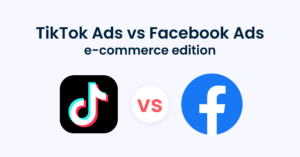 Social Media Marketing
TikTok Ads vs. Facebook Ads: What Should e-Commerce Choose?
Ever since TikTok came around, it instantly started stealing the […]...
Read full article
26 Oct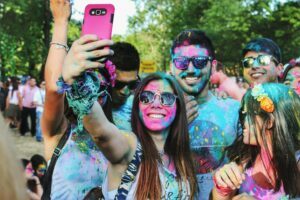 Social Media Marketing
How to Get More Views on TikTok (Hack)
In the last couple of years, lockdown measures across the […]...
Read full article
25 Jan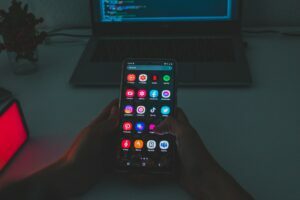 Social Media Marketing
Tiktok Automation: 10 Best Tools
Are you thinking of how to optimize your TikTok growth […]...
Read full article
24 Jan