The Beginner's Guide To Creating Shoppable Videos
Updated: November 17, 2023
7 min read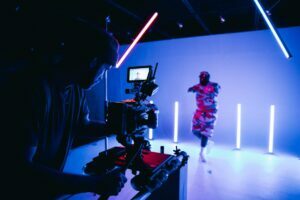 It is no secret that the world of marketing is changing. Over the past few years, companies and businesses have taken a number of different approaches in order to attract more customers and boost sales.
However, as strategic marketing has become more and more common, consumers have started looking at companies that provide engaging content. In other words, the customer no longer wants to be told that your product is the best.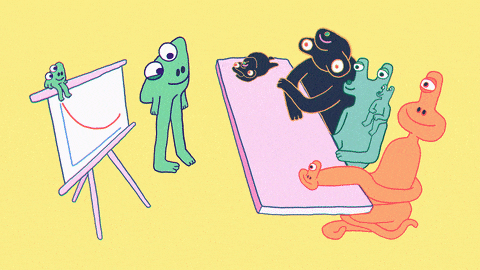 Instead, they want to be shown how your product stands out when compared to competitor options.
The better you market your products, the bigger your consumer base will be. For this reason, businesses use a number of different platforms and methods in order to get noticed by potential customers all over the world.
With that being said, few people have enough time on their hands to browse through advertisements, read product descriptions, etc. This is why the evolution of marketing has become so important – times are changing, and the business world should find different ways in which to keep up.
This is where shoppable videos come into play. In today's world, retail companies all over the world have turned to video marketing in order to boost their sales and develop their business.
There are plenty of benefits that come with using video ads. Below, we will be discussing everything that there is to know about the interactive shoppable video, including how it works and how you can go about creating your own.
What Is A Shoppable Video?
Shoppable video ads are essentially advertisements that consumers can use to get a more accurate idea of a product. Through these videos, the customer should be able to see how the product is used, what it is used for, and why they should invest in it.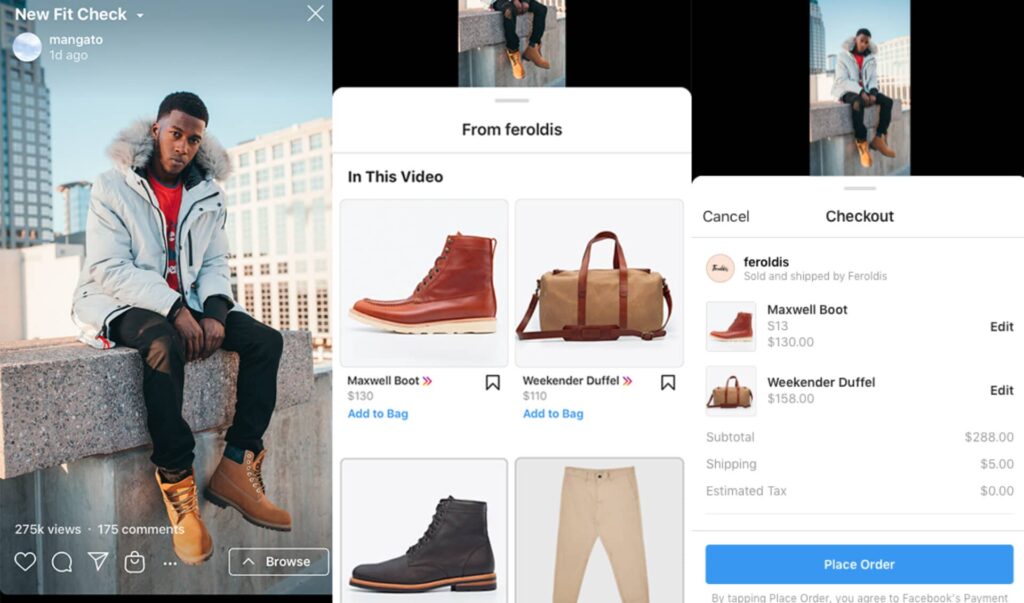 With that being said, this interactive video software is very different when compared to product trailers.
Instead of simply showing the customer what they can buy, live video shopping provides them with a quick and easy method of making a purchase. In fact, as we will discuss below, one of the most significant advantages of shoppable media is the fact that it promotes direct and instant sales.
A Definition
So, what exactly are shoppable videos?
If you use Instagram, you have probably been exposed to their unique marketing scheme and shoppable posts. To be more specific, companies all over the world use Instagram to promote their products by adding tags to images.
In this way, if you like what you see, you can simply scroll over the image and select the tag that corresponds with the product you like. You will then be redirected to that companies website in order to find out more or, potentially, make a purchase.
This video ad works in a similar way.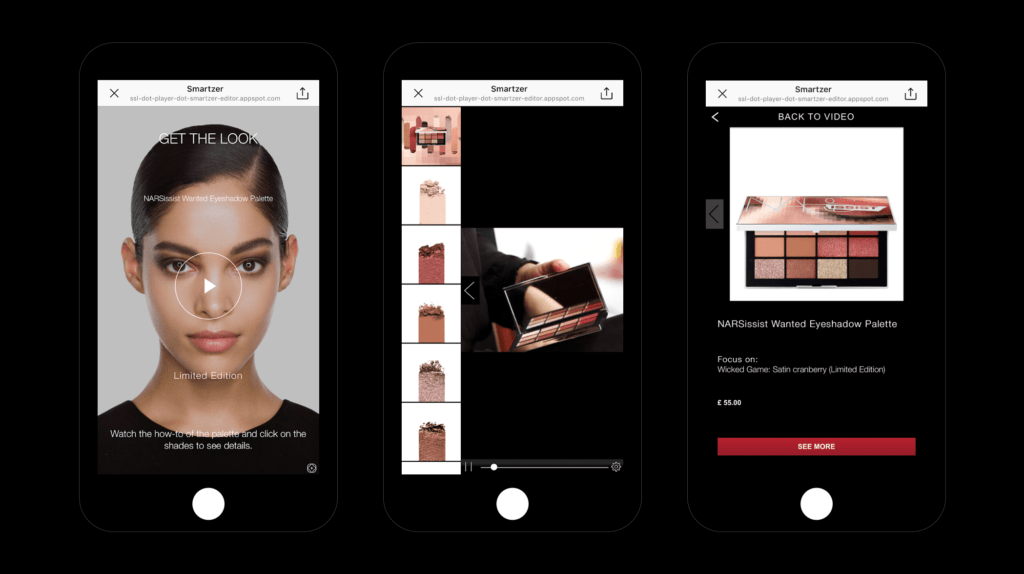 Shoppable videos are embedded with links to the different products featured. However, instead of the customer simply being exposed to a single shot of the product, they are able to see it in action. For this reason, they get a much clearer idea of what they could be buying.
Shoppable ads are usually shared on different social media channels or product pages. This unique marketing strategy has massively improved sales in the retail industry, especially over the last year. In fact, numerous fashion brands rely on shoppable video experiences for their monthly sales.
Benefits Of Shoppable Videos
They Bring The Products To The Customer
This type of video content introduces customers all over the world to your product. More so, it provides consumers with product details regarding digital content.
Instead of having to rely on customers directly visiting your product pages, they will be exposed to your content through sponsorships, video live streams, and even Instagram stories. This drastically improves customer engagement.
They Make The Purchasing Process Much Quicker And Simpler
If you are looking to sell products, shoppable videos are definitely the way to go. This interactive video makes the online shopping process much simpler, drastically improving conversion rates. After being exposed to an interactive video, customers can purchase that product within a matter of minutes.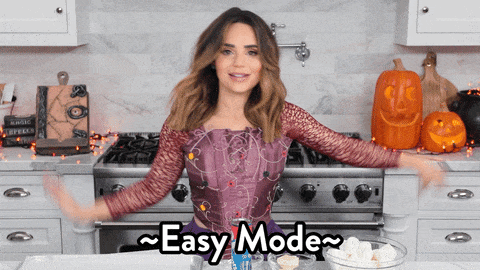 On top of this, customers are provided with a sense of security with this method of shopping. When clicking on a shoppable feature, consumers can rest assured knowing that they are being directed to a safe and secure website. This is due to the fact that social media platforms do not promote shoppable video content that could be a scam.
They Increase Your Chances Of Making A Sale
Interactive live video streaming allows businesses to create interactive product pages. In the long run, this gives customers a much more accurate and realistic idea of the product they are being exposed to.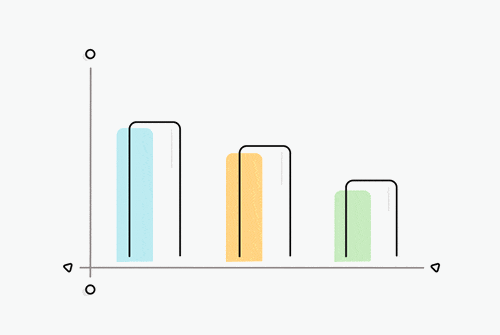 If they like what they see, your chances of making a sale will be improved dramatically. As we have already mentioned, the ease of purchase makes the entire buying process that much more appealing.
The Videos Are Able To Describe A Product Better
If you have a lot to say about your product and brand story, these live videos give you that opportunity. In fact, some big brands use these videos to appeal to their target audience.
When creating your pop-up video, make sure that you describe the product in a way that appeals to the people it is meant for. More so, by describing the good qualities, your chances of making a sale will be much better.
How Do Shoppable Videos Work?
If you have developed an online store, shoppable videos should definitely be considered when it comes to marketing.
These videos function on a basic set of principles. Companies will drastically improve their sales numbers by exposing consumers to a mixture of live streaming and shoppable content.
Unlike in the real world, these videos provide each potential buyer with a product description. More so, video marketers usually create the video in a way that shows how it can be used, what it is used for, and why it stands out when compared to competitor options.
Introducing Customers To New Products
In order to get as many views as possible, some companies choose to share their shoppable videos through live streams, a sales channel, or a social platform. This promotes real-time transactions, meaning that the consumer will not experience any delays when making a purchase.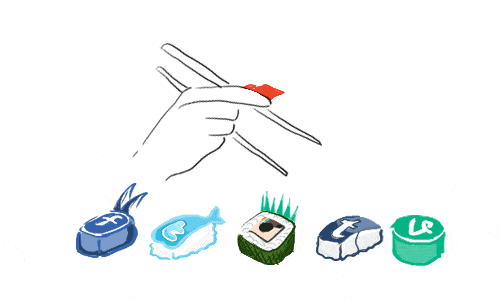 When promoting a video, potential customers will be exposed to products without having to physically search for them. In other words, consumers will be shown items that they didn't know they wanted or needed.
This means that businesses rely on customers seeing the shoppable video, being automatically drawn to it, and clicking on one of the shoppable features. In some cases, a consumer is exposed to a synced product feed, meaning that they are only shown items that match their search history and other buys.
To provide the customer with additional information, they can also view the tagged description box of the product in the video.
Do Shoppable Videos Actually Work?
Shoppable videos are the next best thing in the world of marketing. This live shopping solution has been shown to drastically improve sales and customer interaction.
How Do You Make A Shoppable Video?
Amazon Live
Amazon Live is a popular choice to create shoppable videos. Brands often use this platform as a live shopping solution, exposing their videos to shoppers on the Amazon landing page.
YouTube
In the last year, YouTube has introduced a number of new features that enable viewers to view and interact with shoppable videos.
Instagram
Brands have been using Instagram to tag products since 2018. However, as of recently, the company has allowed businesses to manage live streams and shoppable content.
TikTok
TikTok is the world's fastest-growing social platform. For this reason, the company was quick to incorporate shoppable videos. After creating a video, users can tag different products and items.
The Best Shoppable Video Examples
In 2016, Ted Baker released the most successful shoppable video of all time.
The video was a short spy thriller, entitled Mission Impeccable, that featured various items of clothing. This video followed all of the rules of advertising, meaning that it automatically attracted the attention of potential buyers.
Another popular video to consider is the United Colors of Benetton video posted during Milan Fashion Week. This video also promoted various items of clothing and displayed them in a stylish and thoughtful way.
How To Create A Successful Shoppable Video
In order for your video to be successful, you will need to pay close attention to the content included. In other words, you can't simply film the product and expect to excite customers.
Don't Link Every Single Item
If, for example, you own a fashion company, your video should not tag every single piece of clothing featured. This can over-complicate the ad and confuse the customer, prompting them to click away and move on.
Instead, choose one or two items that you want to promote and focus on them. Create a video around these products in order to show off their best qualities.
Add Some Text
If you really want to get the message across, don't be shy when it comes to adding text to your video. However, going overboard will have the opposite effect.
Link Products That Compliment Each Other
Promoting products that aren't at all related to each other can leave potential customers confused. For this reason, you should ensure that the items discussed in your video complement each other.
In this way, the customer is likely to purchase more than one product, increasing your sales.
Make Your Products The Focal Point Of The Video
When creating your video, make sure to focus on the products. After all, you are trying to improve your sales, meaning that the video is not simply there for the customers' entertainment.
Final Thoughts
The shoppable video is becoming more and more popular. In fact, businesses all over the world have turned to this marketing technique in order to improve sales.
Update your marketing strategy with Billo's UGC and video ads
Similar posts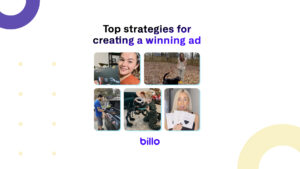 eCommerce marketing
Unlock the Power of Persuasion: Master the TOP3 Ad Script Writing Formulas (With Examples!)
Are you struggling to craft ad messages that truly resonate […]...
Read full article
24 Jan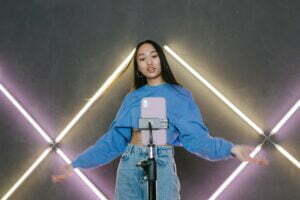 eCommerce marketing
Weekly eCom UGC Examples #1
Lack of inspiration, creatively drained, or writer's block. Whatever you […]...
Read full article
7 Oct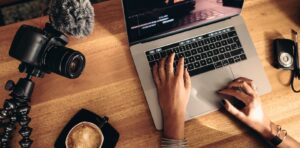 eCommerce marketing
How To Create Sales Increasing Product Videos In 5 Steps
Introduction  There are several ways to increase sales for a […]...
Read full article
8 Jul