Why Fortune Slips Through eCommerce Businesses Fingers
Updated: November 17, 2023
2 min read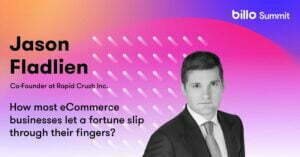 Jason Fladlien is the co-founder at Rapid Crush Inc.
The number 1 thing most small businesses feel they need is new customers. Yet the hardest sell to make is to new customers. There is a learning curve in finding the right customer for you.
If you overemphasize new customers, you will miss the other 2 key ways to make money: getting customers to spend more at the point of sale and securing/ targeting existing customers.
A few things businesses should remember are:
The customers that spend more per transaction, businesses should focus on these customers;
A business should spend at least half of its focus on existing customers as soon as you get some customers, eventually getting to a point where it 50/50 concentrate on acquiring new customers and retaining existing customers;
Unless you want to be a business like Walmart or Amazon, that is everything to everyone. This business plan is challenging to succeed, better to spend 75% to 85% of time serving existing customers – it makes sense mathematically and strategically.  80/20 rule- 20% of  prioritized customers will make up 80% of profit;
Run a targeted ad for existing customers showing appreciation for them;
Look for the best 7% of your customers;
High net worth customers are harder to target and are not usually the ones that spend the most money;
There is an insatiable appetite for growth in a particular segment of the consumer market.  The better you meet this type of customer, the more they will spend;
Utilize webinars to get your information and product out there;
Customer appreciation goes a long way in securing recurring customers;
Ask for feedback from your top customers to create a better user experience for your business customers;
Make sure to market your service or product! How can a customer know something they need exists if you don't tell them about it?
Customers are looking for an easy, straightforward experience when they decide to spend money with a brand. Provide ways for your customers to tell you exactly what they want through feedback. One of the most important things to remember is that instead of constantly looking for new customers, focus on those already existing and looking to spend more with your brand or service. Loyalty will always bring in more revenue.
Update your marketing strategy with Billo's UGC and video ads
Similar posts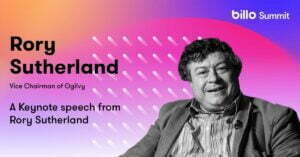 Billo Summit
Billo Summit 2021 Keynote Talk by Rory Sutherland
Rory Sutherland is the Vice Chairman of Ogilvy. Currently, he […]...
Read full article
2 Oct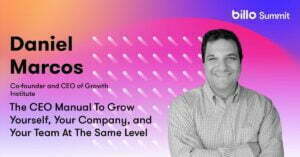 Billo Summit
The CEO Manual: Grow Yourself, Your Company, Team At The Same Level
Daniel Marcos is the Co-founder & CEO at Growth Institute […]...
Read full article
30 Sep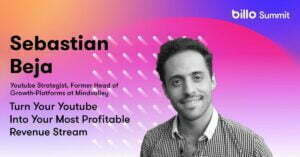 Billo Summit
Turn Your YouTube Into Your Most Profitable Revenue Stream
Sebastian Beja is a Youtube strategist who helps scale and […]...
Read full article
29 Sep