Back to Video Marketing
Video Marketing
Elevate Your Facebook Ad Campaigns With Powerful Customer Review Videos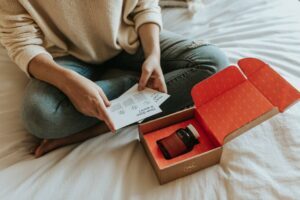 Many advertisers have found success using customer review videos as social proof or for achieving higher conversions on their ads. Typically, they use written reviews along with a photo of the customer. These ads work but they are becoming so common that people often write them off as easy to fake or scroll past them entirely. One way to get around that and get even more bang for your buck when it comes to ad spend is to use customer review videos.
A customer review is a form of user-generated content (UGC). On average, Facebook ads with UGC have:
In a review video, a happy customer gives their review and opinions of your product or service on camera. The result is a very authentic and effective review video that easily captures people's attention. Funny and natural videos will work best. These videos can be used in your Facebook ads prospecting or retargeting campaigns to drive more people to your website and get more sales.
Why Customer Review Videos Work
Customer review videos are a classic example of word-of-mouth advertising. People will often look for the advice of their family, peers, or other people who have purchased from a company before making a buying decision. In fact, a recent study showed that 72% of consumers say that reviews and testimonials make them trust a brand more.
The video format is not only engaging but it comes off looking more authentic. While an unethical advertiser could throw up a fake review and photos, video reviews that are unscripted will always be seen as more authentic. Video also elicits a stronger emotional response from viewers. Emotional triggers help consumers make faster buying decisions. 
Customer review videos are perfect for retargeting ads where people have already been exposed to your brand but just need a little push to make their first or next purchase.
What Makes A Good Customer Review Video
The best product or service review videos are short, informational, and authentic. User-generated video ads such as customer reviews will look like they are filmed at home with an amateur photographer, not inside a professional studio with perfect lighting and zero flaws.
Sometimes customers who love your product will make these videos on their own and post them to social media. You can reach out to them about possibly using their video in an ad. To solicit user-generated videos you can make a request on social media or use a video platform like Billo to collaborate with real content creators. Either way, here are some best practices we would like to share for creating a great Video Review:
Demonstrate the product or mention the service in the first 3 seconds of the video.
Use captioning in the video because many people watch Facebook videos with the sound turned off.
Avoid scripts – real emotions and experience is the key.
Concentrate on the process and benefits the customer experienced using your product or service, but not on the actual person.
Success With User Generated Video Ads
The following companies used product and service review ads with great success. They use customer reviews and testimonial videos on their own websites, social media sites, and Facebook ads. Once you have a library of user-generated video content, you can repackage and repurpose the videos for various ad formats.
Prose is rocking their custom made haircare products sales with authentic customer reviews. They use happy customer review videos in their social media and Facebook Ads. The videos are genuine and very easy to watch. You also get to see amazing results these haircare products bring.
Burga – protective designer phone cases love to trigger that "need to buy feeling" by exposing how happy their customers are with their gorgeous phone cases.
Just to show how far a genuine customer review video can go – we wanted to show this.
Five Guys Burgers And Fries had a killer ad with user-generated content from a man simply sitting in his car gushing about how great the french fries are. The subject of the video is highly engaging, fun to watch, and perfectly authentic. It went absolutely viral and until now it's been viewed over 10M times! Five Guys didn't even solicit this video, it is pure user-generated content at its best.
Wrapping Up
Hopefully, you are ready to try some user-generated product review videos in your Facebook ads. If you don't have much experience running Facebook ads then here is a great guide for beginners. Video ads featuring reviews with user-generated videos are a winning combination to boost traffic and sales for your business.
Selling Online?
Wondering where to get product review videos? Billo is here to help. Our app connects you with people who will create and deliver authentic user-generated videos that sell.
Similar posts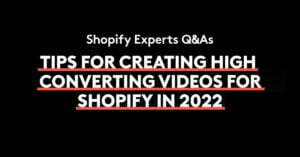 Video Marketing
Shopify Experts Q&As: Tips For Creating High Converting Videos For Shopify In 2022
We teamed up with VideoWise for an exciting Q&A session […]...
Read full article
2 Jun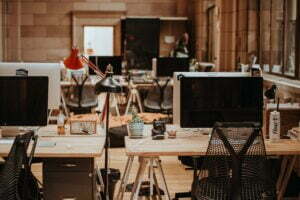 Video Marketing
14 Steps to Create Corporate Videos
By not using this great tool to increase their sales […]...
Read full article
25 Jan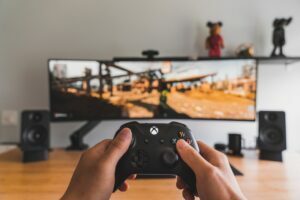 Video Marketing
Video Games Advertisement
If you're looking to reach all new heights for your […]...
Read full article
13 Jan