It's only natural for small businesses to jump into social media ads — especially when all people seem to talk about is establishing a formidable social media presence. Assetdigitalcom.com reports that about 71% of these establishments market themselves through social media.
Although it sounds simple on paper, social media ads can be rather complicated. For starters, social media is free, but advertising isn't. Most small businesses end up blowing their entire annual marketing budget within a few months.
Therefore, it is vital to learn how to stretch out your social media ads budget without impacting the results. Luckily, below are tips on reducing these costs while increasing leads.
Start with Analyzing Your Social Media Ads Data
Your business can easily target new and previous customers by leveraging data. Analyzing data helps you know the exact size and reach of your prospective customers. You get to understand the social trends, interests, cues, and signals of your buyer persona.
How does the above data help reduce social media advertising costs? For starters, you will spend considerably less on market research. Secondly, you can focus your attention on specific social media platforms that generate quality leads and high returns. It's cheaper to invest in one or two social media avenues that convert rather than spreading your budget across all available options.
Ensure You Focus on Retention
Small businesses usually make one grave mistake — focusing too much on luring the next prospective customer and forgetting their current customers. However, acquiring a new customer is about five times more costly than keeping an existing client.
For starters, you incur several costs on social media advertising to acquire a single customer. You have to budget for content creation, scheduling, and promotions per net new follower. However, customer retention is about creating a long-lasting connection with your existing customers to boost loyalty and brand affinity.
You can achieve this through engaging with your social media followers, which is significantly cheaper. According to HootSuite, more than 150 million people use Instagram's direct message to reach out to businesses. Therefore, providing excellent customer service on these social media platforms will help you retain more customers.
Bank on User-Generated Content in Social Media Ads
User-generated content (UGC) describes any content form — audio, digital image, posts, blogs, and videos — generated by end-users or consumers of any service. Equally, all this content is available to other end-users or consumers. Interestingly, 70% of consumers trust user-generated content compared to company website information.
Now, user-generated content is more important than ever in the marketing world. It is primarily an excellent marketing tool for businesses with small advertising budgets. Although there is little to no cost required to obtain UGC, the process can be rather time-consuming. Luckily, specialized platforms such as Billo can help uncomplicated the task and save you precious time.
Luckily, most consumers will happily permit your establishment to share the content. Although, it might help to analyze user-generated content in the position of using it as an ad. Doing this will ensure your increased ROAS while driving sales. It also makes it easier for you to solidify relationships with passionate and invested brand advocates.
Reduce Your Frequency
Social media advertising is measured in two unique ways: Either through frequency or reach. Frequency is the number of times that your target audience will view your social media ad. Reach, on the other hand, is the actual number of people that see that particular ad.
Here is a more practical approach to help you understand how reducing frequency can lower social media advertisement costs. Let us say you have a low-reach ad on a high-frequency campaign. What does this mean? Well, you are spending a lot of money to have your message seen or heard multiple times by a small group.
Therefore, reducing frequency is an excellent way of reducing social media advertising costs. It is far less costly and effective to target your audience rather than increase frequency. Ensure you effectively plan your campaigns to guarantee low frequency but high reach.
Billo is Here to Help
Reducing your social media advertisement cost comes down to four critical factors — Analyzing your audience, reducing the frequency, focusing on customer retention, and leveraging user-generated content. At Billo, we can help you grow sales and boost brand loyalty through low-cost user-generated videos. Ensure you contact us today to increase conversations with custom-made video ads.
Similar posts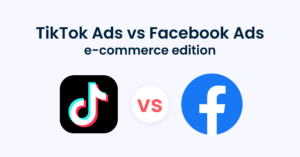 Social Media Marketing
TikTok Ads vs. Facebook Ads: What Should e-Commerce Choose?
Ever since TikTok came around, it instantly started stealing the […]...
Read full article
26 Oct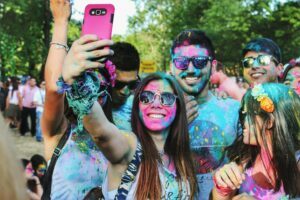 Social Media Marketing
How to Get More Views on TikTok (Hack)
In the last couple of years, lockdown measures across the […]...
Read full article
25 Jan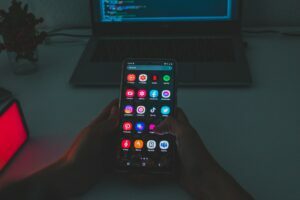 Social Media Marketing
Tiktok Automation: 10 Best Tools
Are you thinking of how to optimize your TikTok growth […]...
Read full article
24 Jan